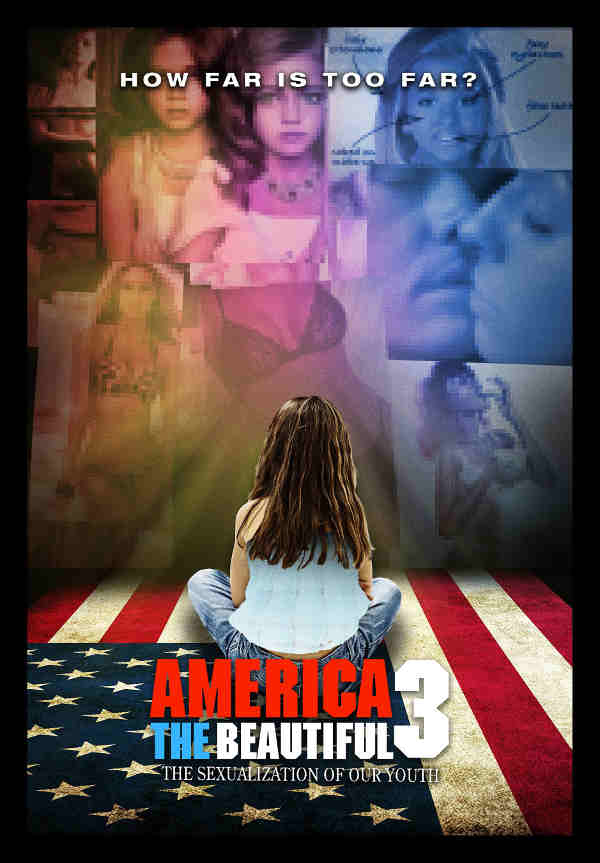 Filmmaker Darryl Roberts takes an unflinching look at the insidious effects of American culture's preoccupation with sex in "America the Beautiful 3: The Sexualization of Our Youth" premiering this fall across the United States.
Roberts' latest documentary in the "America the Beautiful" trilogy exposes a cultural obsession with sex.
The film informs and warns viewers that the fixation with sex is adversely affecting American culture, leading to a public health crisis and even worse, the escalation of violence against women and children.
---
Related Stories:
Dick: The Documentary Reveals the Secrets of Penis
America's Military Strategy in Iraq and Afghanistan: Documentary
How Condoms Reduce Stress and Increase Sexual Pleasure: Watch VIDEO
---
Using interviews and storylines while weaving a personal narrative, Roberts deals with taboo topics, drawing his subjects out by being himself: curious, concerned and approachable.
Roberts exposes the images and messages that desensitize children to sex and the ultimate price society pays through unlimited and uncensored access to sexually explicit material by increasingly younger audiences.
The film covers topics including:
How the Internet has made pornography affordable, accessible and anonymous
How body image ideals and being "perfect" is shaped by the media
The toddler pageant circuit
Aspiring actresses / models and what they will do to be famous
How addiction to porn is changing expectations of sex for young men
The mixed messages of safe sex versus abstinence
Rape on college campuses: how universities have been ignoring the epidemic
One in five women have been sexually assaulted, yet often little is done about it.
"I want to shed light on these issues and bring organizations together to help eradicate the problem," Roberts said.
"America the Beautiful 3" premieres in cities across the U.S. and includes local and national outreach campaigns in collaboration with public advocacy groups, universities and health organizations.
Monte Nido & Affiliates Eating Disorder Treatment Centers, is the sponsor of the theatrical release and Carolyn Costin, founder / chief clinical officer, has partnered with Darryl Roberts on all three films.