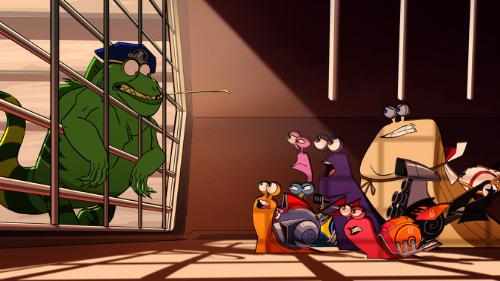 DreamWorks Animation and Netflix are announcing three new original series to debut on the world's leading Internet television network in late 2014. These are King Julien, Puss in Boots, and Veggie Tales in the House.
Moreover, Turbo and the team are coming for all new episodes from the first season of Turbo FAST, available for streaming on April 4.
"We're very excited to launch the new episodes of Turbo FAST in the coming weeks, and the three new series by the end of the year," said Cindy Holland, Netflix VP, Original Content.
Netflix's first original series for kids launched Christmas last year. Families in the U.S. and Canada can also now catch up on the back story of all the speedy snails with the arrival of the feature film Turbo on Netflix.
"We could not be having more fun as we create this content for Netflix," said Margie Cohn, head of Television at DreamWorks Animation.
DreamWorks Animation creates entertainment content, including CG animated feature films, television specials and series and live entertainment properties.
All of DreamWorks Animation's feature films are produced in 3D. The company has theatrically released a total of 27 animated feature films, including the franchise properties of Shrek, Madagascar, Kung Fu Panda, How to Train Your Dragon 3 and Puss in Boots.