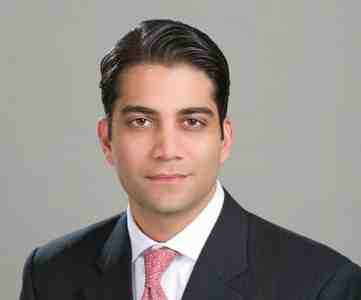 Fazal Merchant is joining DreamWorks Animation as the company's Chief Financial Officer (CFO).
Merchant joins DreamWorks following current CFO Lew Coleman's shift earlier this month to the role of Vice Chairman, where he will focus on global growth initiatives. Merchant will officially start on September 15, 2014.
Merchant comes to DreamWorks Animation from DIRECTV, where he was most recently SVP and CFO of DIRECTV Latin America; until April 2014, Merchant also held the title of SVP, Treasurer & Corporate Development.
[ Click here to meet more corporate leaders in the global entertainment markets ]
[ Also Meet: Top Tech Market Leaders on RMN Digital ]
Prior to joining DIRECTV in July 2012, Merchant was a managing director and group head at the Royal Bank of Scotland. Prior to that, he was a managing director in the Investment Banking Division of Barclays Capital, where he spent seven years advising clients on strategy, financing, and risk solutions.
Merchant also spent nine years at Ford Motor Company in various treasury and finance management positions across functions in the U.S. and Europe.
DreamWorks Animation (Nasdaq: DWA) creates entertainment content, including CG animated feature films, television specials and series, and live entertainment properties, meant for audiences around the world.