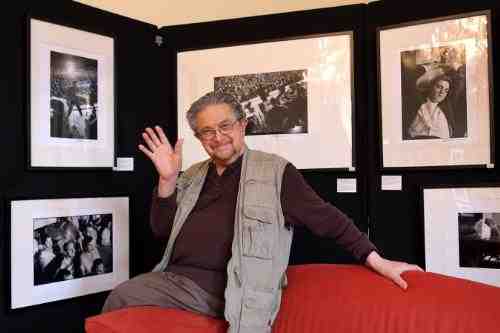 Alfred Wertheimer, whose photographs of a 21-year-old Elvis Presley in 1956 are considered the definitive visual document of the soon-to-be "King of Rock & Roll" died on October 19, 2014 at his home in New York City. He was 85.
His niece, Pam Wertheimer, said he died of natural causes.
[ Also Read: Beatles vs. Elvis: Who Is the Best? And Beyonce? ]
Mr. Wertheimer's photographs and stories were the basis for four other books about Elvis Presley. His book Elvis at 21 (Insight Editions, 2006) was selected by American Photo Magazine as one of the ten best photo books of the year.
After working for a number of years as a freelance photographer Wertheimer became a documentary cinematographer working as one of the principle cameramen on the film Woodstock, as well as covering the 1960 Presidential campaigns of John F. Kennedy and Richard M. Nixon.
Photo courtesy: Hannelore Foerster / Getty Images