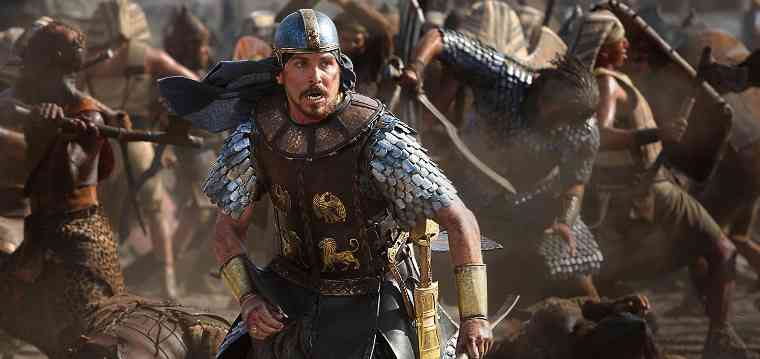 By Rakesh Raman
While the controversy around the Sony film 'The Interview' is still going hot, another film 'Exodus: Gods and Kings' is now banned in different countries.
Egypt banned Ridley Scott's biblical epic, saying the film carries 'historical inaccuracies'. Egypt has decided not to show the film in the country because it claims the pyramids in Egypt were built by Jews.
Even before the release of the film on Dec. 12 in the U.S., Ridley Scott had stated that he would be looking to natural causes for the miracles, including drainage from a tsunami for the parting of the Red Sea, instead of showing them as miracles by Moses, played by Christian Bale in the movie.
This depiction has irked Muslims who believe that in Islam, Moses is a Muslim and prophet of Allah. Egypt decided Friday to ban the film.
[ Also Read: Who Is Supreme – Allah or Jesus? ]
Similarly, Exodus is banned in Morocco. Although state-run Moroccan Cinema Centre (CCM) had first allowed the film to run in the Muslim country, later it decided to ban its release a day before its premiere mainly because the film will hurt the religious sentiment of people in the country.
On Saturday, United Arab Emirates (UAE) also joined Egypt and Morocco to ban the film. According to a statement issued by the Media Content Tracking at the National Media Council, the movie – which has "many mistakes in the story" – will not be released in UAE.
Although UAE is still reviewing the film for a possible future release, the statement said that there are many mistakes in the 20th Century Fox film 'Exodus: Gods and Kings' not only about Islam but other religions too.
Earlier, the Sony film 'The Interview' faced similar opposition from a group of hackers called Guardians of Peace or #GOP who forced Sony to cancel the theatrical release of the film.
[ Also Visit: Robojit and the Sand Planet – The Story of the Future Universe ]
'The Interview' starring Seth Rogen and James Franco, shows a CIA-led conspiracy to assassinate North Korean leader Kim Jong-Un. Although the identity of the hackers has not been established, the U.S. believes that North Korea is behind the cyber attacks.
Finally, Sony released the film on Dec. 25 through online, digital channels along with a limited release in about 300 indie theaters in the U.S.
Government in India had also prohibited the release of controversial Punjabi film Kaum De Heere, which is based on the assassination of Congress leader Indira Gandhi, a Prime Minister of India.
A day before the release of the film in August, the Central Board of Film Certification in India had decided to withdraw its censor certificate that was earlier issued to Sai Cine Productions, a film production company based in Chandigarh (India), which produced the film.
By Rakesh Raman, the managing editor of RMN Company
You also can read: More Articles by the RMN Editor, Rakesh Raman