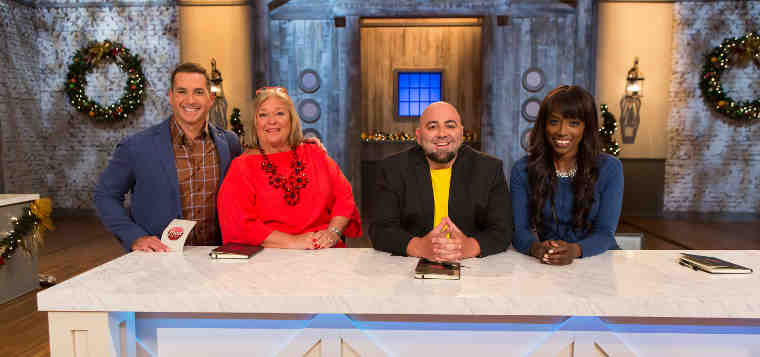 From cookie exchanges, to holiday pies, to fruitcakes and gingerbread houses, eight bakers show off their holiday dessert traditions and baking skills as they compete on Food Network's Holiday Baking Championship, premiering Sunday, November 9th at 9:00pm ET/PT.
In order to survive this festive competition, hosted by Bobby Deen, contestants must prove their abilities to win a sweet spot in the hearts of judges Duff Goldman (Ace of Cakes), Nancy Fuller (Farmhouse Rules), and Lorraine Pascale (Lorraine's Fast, Fresh and Easy Food).
Only one winner will take home the grand prize of $50,000 and the title of Holiday Baking Champion.
Fans can access all-new recipes, see behind-the-scenes photos and join judge Duff Goldman each week at FoodNetwork.com/BakingChampionship for a special web-exclusive video series featuring fantasy creations based on each episode's theme. Plus, you can join the baking banter on Twitter using #BakingChampionship.
Holiday Baking Championship is produced by Triage Entertainment.
Food Network is a lifestyle network, website and magazine that connects viewers to the joy of food.