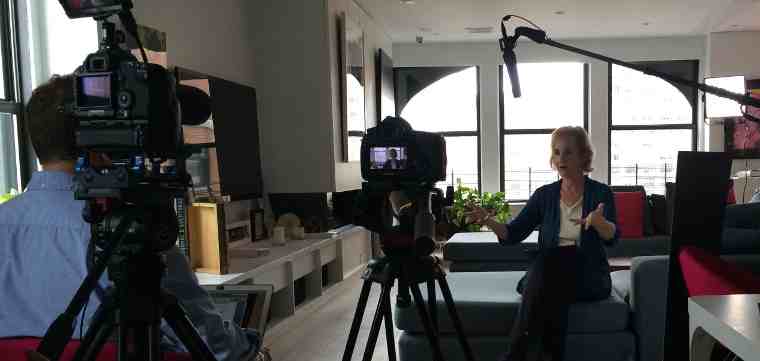 Leading TV network EPIX announces that the Original Documentary, Deep Web: The Untold Story of Bitcoin and Silk Road, will make its World Premiere on the multi-platform service in 2015.
Deep Web, according to EPIX, tells the behind-the-scenes story of the un-indexed, often intentionally hidden content that accounts for at least 96% of the World Wide Web, focusing on digital currency Bitcoin and online black market Silk Road.
EPIX viewers will be able to watch the premiere and subsequent showings on TV, on demand, online, and on any of the hundreds of digital devices through which the network can be accessed via the EPIX App.
---
Related Stories:
Bitcoin Game Show Take My Bitcoins Goes Live
Documentary Exposes America's Cultural Obsession with Sex
---
Central to the film are looks at the rise of Bitcoin, believed to be the fastest growing currency in the world, which is not controlled by any government, regulating body or financial institution, and the arrest of Ross William Ubricht, the 26-year-old entrepreneur who is alleged to be "Dread Pirate Roberts," the founder of Silk Road.
Deep Web will feature exclusive interviews with the chief architects of both the Silk Road and the new black markets, as well as exclusive interviews with Lyn Ulbricht, Ross Ubricht's mother, in her first film interview on her son's arrest, and Joshua Dratel, Ubricht 's defense attorney.
Other interviewees include Gavin Andresen, chief scientist at the Bitcoin Foundation, and Andrew Lewman, the Executive Director of Tor, a suite of tools that allows users to access content on the Internet anonymously.
Alex Winter is the writer, director and producer of Deep Web, with Marc Schiller and Glen Zipper also serving as producers. Winter and Schiller previously worked together on the documentary Downloaded, about the rise and fall of Napster.
Zipper's prior credits include the Academy Award winning Undefeated and the Grammy Award winning Foo Fighters: Back and Forth.
EPIX is a joint venture between Viacom Inc. (NASDAQ:VIA and VIA.B), its Paramount Pictures unit, Lionsgate (NYSE:LGF) and Metro-Goldwyn-Mayer Studios Inc. (MGM).
In the picture above: Alex Winter interviews Lyn Ulbricht, the mother of Ross Ulbricht, who allegedly ran the Silk Road. Photo credit: Deep Web Productions