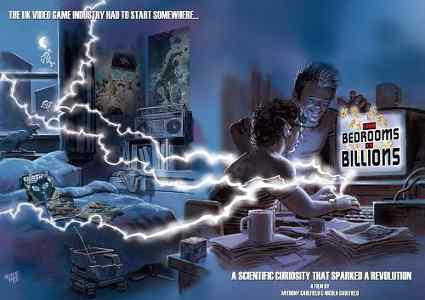 From Bedrooms To Billions is stated to be a new documentary movie by British film makers Nicola and Anthony Caulfield.
It tells the story of the UK video games industry, from its humble beginnings in 1979 to its place in "today's $93bn global business."
Discover how young, creative computer hobbyists and programmers found fame and fortune, made up the rules as they went along, and had a blast doing it, suggest the filmmakers.
From Bedrooms To Billions is produced by Gracious Films Ltd., a London-based company owned and run by writing, producing and directing team Nicola Caulfield & Anthony Caulfield.
The image displayed above was designed for this documentary by video game artist Oliver Frey. The announcement was made today, April 4.