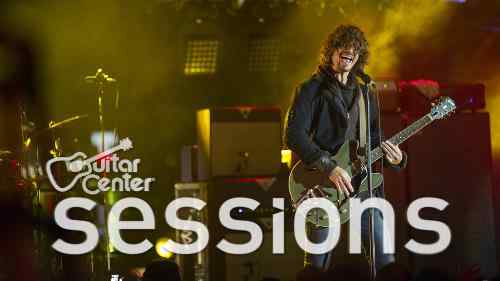 New episodes of the music television series Guitar Center Sessions presented by JBL will begin airing Sunday, May 4th.
Now in its 8th season, Guitar Center Sessions is moving to a new Sunday night time slot, airing performances each week at 8 p.m. exclusively on DIRECTV's Audience (channel 239).
Season 8 will feature artists including Snoop Dogg, Alice in Chains, Damon Albarn, Phantogram, Chvrches, Cage the Elephant, and more.
It all kicks off with Seattle rock band Soundgarden performing songs that span their entire catalog.
This episode, among others this season, was filmed live at SXSW, on a rooftop perched high above the crowds with Austin's majestic skyline as a backdrop.
"Our first ever trip out to SXSW as a band was a special part of the 20th anniversary celebrations for 'Superunknown'," says Soundgarden. "The rooftop show for Guitar Center was truly memorable and we hope our fans will enjoy the chance to see it on DIRECTV."
Guitar Center is a leading retailer of guitars, amplifiers, drums, keyboards and pro-audio and recording equipment, with more than 257 stores across the U.S.