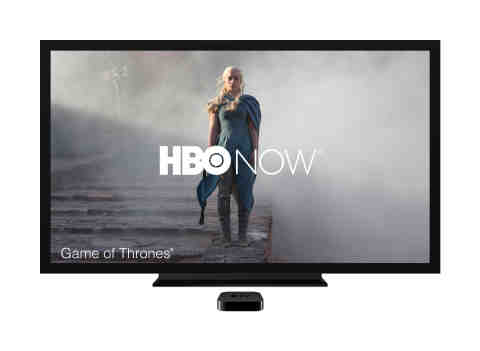 Apple and HBO announced Monday HBO NOW is premiering next month, making an HBO subscription available directly to Apple customers for the first time ever.
iPhone, iPad, iPod touch and Apple TV users can purchase HBO NOW directly in-app as a standalone service to watch every episode of every season of HBO's original programming as well as Hollywood movies, documentaries, sports, and exclusive comedy specials—for $14.99 a month.
"HBO NOW is the next phase of innovation at HBO," said Richard Plepler, chairman and CEO, HBO. "With this new partnership, a natural evolution for the network, we have access to millions of Apple customers who are used to getting their favorite apps immediately. Now, they can do the same with an HBO subscription."
Home Box Office, Inc. is the television programming subsidiary of Time Warner Inc. and a pay TV service, providing the two television services—HBO and Cinemax—to subscribers worldwide.