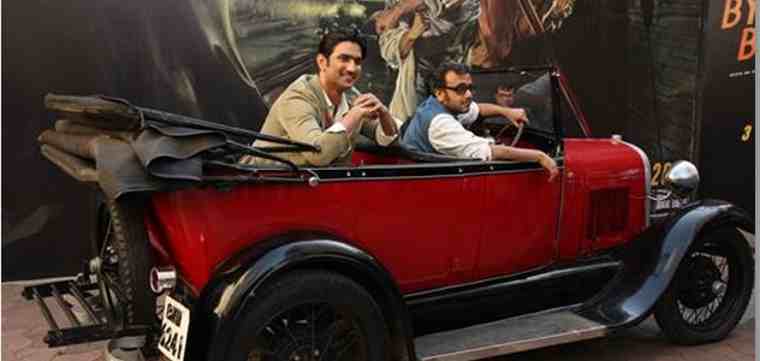 Director Dibakar Banerjee, along with lead actor Sushant Singh Rajput, launched the new trailer of Detective Byomkesh Bakshy! at YRF (Yash Raj Films) Studios on Monday.
Sushant, dressed head to toe as Byomkesh Bakshy, made a grand 'vintage' entry along with Dibakar Banerjee. They spoke about the significance of the villain in the movie – the nameless one – Yang Guang.
The most monstrous gangster from Shanghai who has come back from the dead… and the only one who may turn out to be Byomkesh's lifelong nemesis, threatening everything and everyone he loves and values.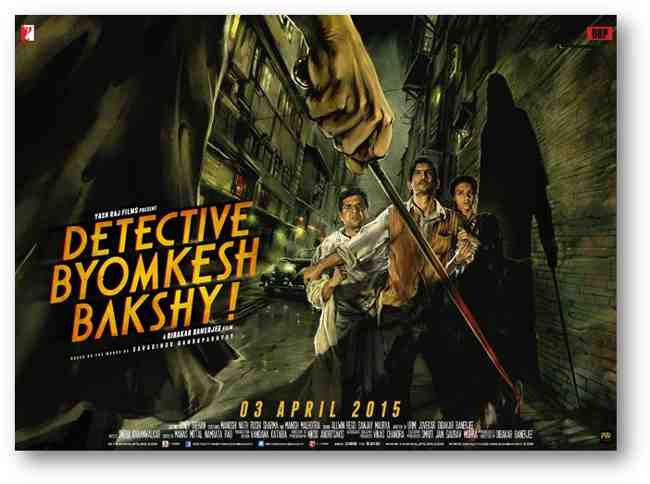 Detective Byomkesh Bakshy! is based on Saradindu Bandyopadhyay's fictional detective, Byomkesh Bakshy and is a contemporary interpretation of Calcutta during the 1940's.
This detective Bollywood film is an adventure thriller mired in deep political intrigue. A young, astute and intelligent Byomkesh, fresh out of college, pits himself against a mega world villain, depending more on his intuition and instinct rather than concrete proof, to solve the case, sometimes overstepping the law if needed.
Yash Raj Films presents a Dibakar Banerjee Film, Detective Byomkesh Bakshy! releasing on April 3, 2015.