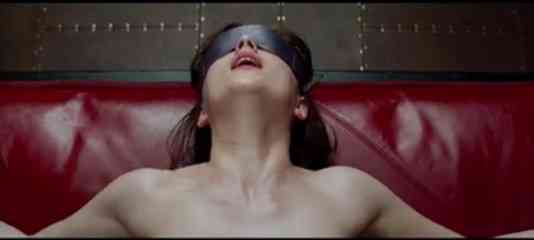 Online Canadian sex toy retailer, PinkCherry, observes huge spike in sales and interest in sex toys after the launch of Fifty Shades of Grey film trailer.
According to PinkCherry, the 'Fifty Shades of Grey' launch trailer is now the most watched trailer while Canadians are amongst the fans and are searching for and buying sex toys at record rates.
Since the trailer was released a 60% increase in traffic was seen specifically for bondage categories such as handcuffs and whips.
[ Also Read: How Google Shows Its Extreme Hate for Sex ]
PinkCherry predicts that the movie's release in February 2015 will ignite an even greater boom in sex toy sales in Canada. The book's debut in 2011 increased overall business by 54%; the movie will no doubt have a similar impact, says the company.
PinkCherry is the exclusive distributor for the official Fifty Shades of Grey merchandise in Canada, says the company.
[ Also Read: Universal Releases Fifty Shades of Grey Trailer ]
"Fifty Shades of Grey was huge for the sex toy industry in Canada" states Daniel Freedman, CEO of PinkCherry, "and the trailer is just a small taste of what's to come. Our sales prove that Canada loves sex and wants more!"
PinkCherry offers consumers and retailers a one-stop shop for buying and selling adult novelties and lingerie. PinkCherry has a Canadian and American online store as well as a wholesale site.
Photo courtesy: Screen grab from Fifty Shades of Grey trailer