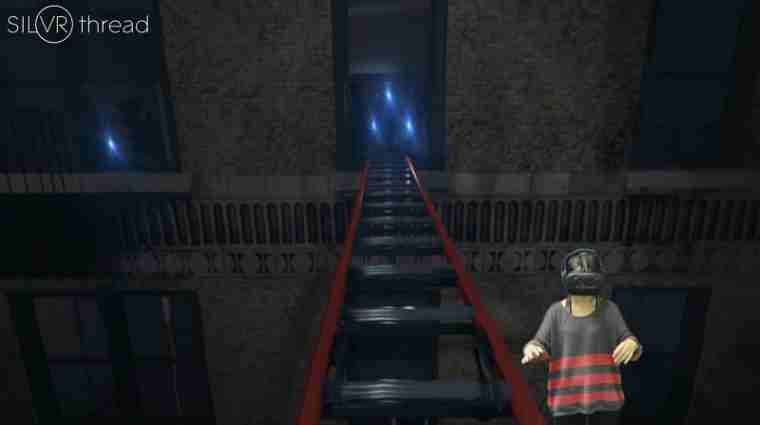 As fans line up for Lionsgate's newest suspense thriller, Nerve, they can also feel the virtual reality (VR) experience from three of the movie's top "dares".
The experiences, shot with SilVR Thread's proprietary cameras and produced on their platform, can be downloaded this weekend to your smartphone from the Oculus store, Android Marketplace and Apple store, for use on Samsung Gear VR and Google Cardboard.
According to the company, the experience was created via a mix of live-action VR capture and computer generated imagery, and offers the closest thing possible to actually being in the Nerve film.
[ What Is the Role of Virtual Reality in the Future of Film? ]
"Our goal was to immerse fans directly into the thrilling action of Nerve's insane 'dare' sequences, letting them experience these scenes from the same perspective as the characters on screen," said David Edwards, VP of Digital Marketing at Lionsgate. "A first-person VR experience was the ideal format."
The exclusive content was captured live on set with stunt actors during the films' main production, and includes the real dare of crossing a ladder between two buildings dozens of floors above New York city streets, or surviving a high-speed skateboard ride hitched to a police car.
[ Visit and Support RMN Foundation Free Schools for Children ]
You can dare your friends to see who's brave enough to complete the experiences. The first-person perspective of being in the full body of the actual film characters means that keeping your balance feels as real as the dares themselves.
In the film and in VR you are either a "Player" working to complete the dares, or a "Watcher" to see what other Players from around the world have already dared to do.
"Every kid grows up wishing they could be the actor or stunt person in a movie like Nerve," says Tai Crosby, founder, SilVR Thread. "With the first-person point-of-view Nerve VR app, we are powerfully transporting people directly into the movie scene as their favorite actor. The adrenaline is immense."
Nerve, in theaters now, follows industrious high school senior, Vee Delmonico [Emma Roberts], who has had it with living life on the sidelines. When pressured by friends to join the popular online game Nerve, Vee decides to sign up for just one dare in what seems like harmless fun.
But as she finds herself caught up in the thrill of the adrenaline-fueled competition partnered with a mysterious stranger [Dave Franco], the game begins to take a sinister turn with increasingly dangerous acts, leading her into a high stakes finale that will determine her entire future.