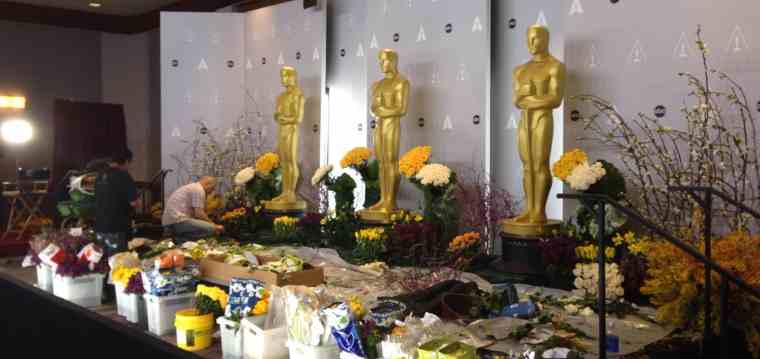 The Academy of Motion Picture Arts and Sciences announced Monday its newly elected 2016–17 Board of Governors. A runoff election is required for the Film Editors Branch.
"I'm honored and privileged to welcome the Academy's new Board," said Academy President Cheryl Boone Isaacs. "I thank our members for actively participating and taking another step toward inclusion, one that will bring new ideas and perspectives as we continue to expand our global outreach while leading our community forward."
Those elected to the Board for the first time are:
Laura Dern, Actors Branch

Sharen K. Davis, Costume Designers Branch

Steven Spielberg

, Directors Branch

Roger Ross Williams, Documentary Branch

Laura Karpman, Music Branch

Kevin Collier, Sound Branch
Incumbent governors reelected to the Board include David Rubin, Casting Directors Branch; John Bailey, Cinematographers Branch; Jan Pascale, Designers Branch; Mark Johnson, Producers Branch; Nancy Utley, Public Relations Branch; Jon Bloom, Short Films and Feature Animation Branch; and Robin Swicord, Writers Branch.
Returning to the Board after a hiatus are governors William M. Mechanic, Executives Branch; Leonard Engelman, Makeup Artists and Hairstylists Branch; and Craig Barron, Visual Effects Branch.
The balloting in the Academy's Film Editors Branch produced a tie between candidates Maryann Brandon and Mark Goldblatt, necessitating a run-off election. Voting will begin Monday, July 25, and end Thursday, July 28. The Academy last held a runoff election in 2015 for the Writers Branch.
The Board of Governors also includes the three governors-at-large appointed in January by Cheryl Boone Isaacs: Reginald Hudlin, Jennifer Yuh Nelson and Gregory Nava.
The Academy's 17 branches are each represented by three governors, who may serve up to three consecutive three-year terms. The Board of Governors sets the Academy's strategic vision, preserves the organization's financial health, and assures the fulfillment of its mission.
You can check out the full list of Academy governors.