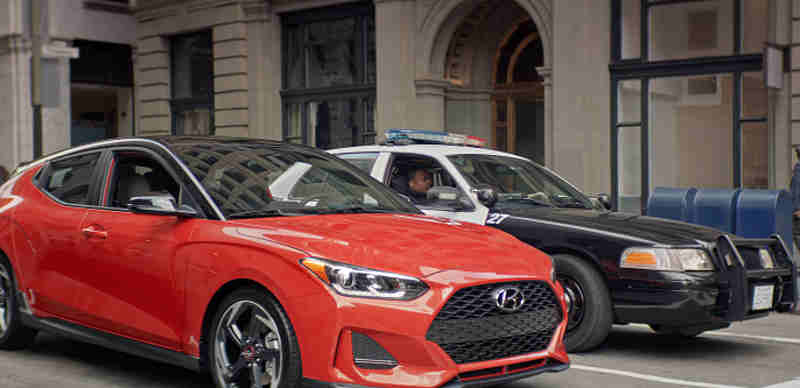 The all-new Hyundai Veloster will be making its Hollywood debut in Marvel Studios' Ant-Man and The Wasp. Leading up to the July 6 release, Hyundai is tapping into Ant-Man's superpowers with a fully integrated marketing plan that includes new commercials, an interactive sweepstakes and much more.
Starting on June 11, Hyundai is airing the new Ant-Man and The Wasp-inspired ad "Stoplight Standoff" on U.S. broadcasts. Two police officers and a Veloster driver exchange in a very awkward standoff at a stoplight, as they each think the other is suggesting a race.
Little do they know, a tiny Veloster based on the vehicle featured in the movie is the cause of confusion and is burning rubber between their cars, showcasing the car's cool and aggressive look.
[ Investors Invited for Superhero Project: Robojit and the Sand Planet ]
The new spot was shown for the first time globally at Hyundai's display at the Busan Motor Show in South Korea on June 7.
During the world premiere of Marvel Studios' Ant-Man and The Wasp, the Veloster from the film will be dressed as a packaged toy car that has been enlarged and displayed at the red-carpet event.
Hyundai will also be sponsoring the premiere livestream that runs on Marvel's digital platforms. During the livestream, two segments will be dedicated to Hyundai and hosted by Marvel's on-air personalities as they explore more of the backstory behind Hyundai's placement in the movie as well as fan reaction to what's happening on the carpet.