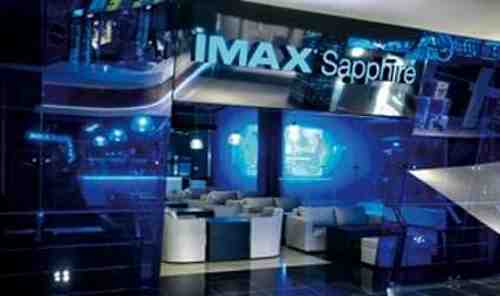 IMAX Corporation, IMAX China Holding, and Guangzhou JinYi Media Corporation, one of the largest exhibitors in China, announced today an agreement for 30 new IMAX theatres to be located in a combination of new and existing complexes across the country.
The agreement, according to IMAX, underscores its more flexible approach to deal structures in China, designed to help optimize financial performance on a market-by-market basis.
The 30-theatre agreement will encompass a variety of different deal structures across Tier One to Tier Four cities based in part on the specific market and anticipated box office performance of the theatre.
[ Irrfan Khan Starrer Hindi Medium Set to Release in China ]
The theatres are expected to open beginning this year through 2023 with approximately half to be installed by 2019. The agreement brings to 885, IMAX's total number of contracted theatres in Greater China with 543 open and 342 contracted to open.
The parties first signed an agreement in 2009 for four IMAX theatres. In 2016, Jinyi became the second full joint venture IMAX partner in China with the signing of a 40-theatre IMAX revenue share agreement.
Today's agreement brings JinYi's total IMAX commitment to 90 theatres with 32 theatres open and 58 contracted to open and positions the company as the third-largest IMAX partner in China.
Established in 2004, Guangzhou JinYi Media Corporation is a leading enterprise dedicated to cinema distribution and film exhibition in China.