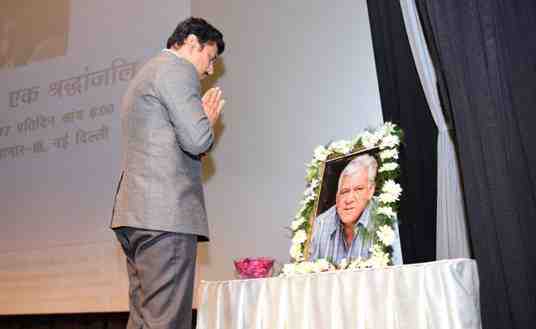 The Indian Panorama Film Festival, organised by Directorate of Film Festivals, will be screening a package of films of Om Puri to pay tribute to the actor. Om Puri died on January 6 this year.
A total of five films in which Om Puri has acted will be screened from 17th – 21st January in Siri Fort Auditorium III at 6pm.
This is to commemorate the journey of his life as an actor and an iconic figure in the Indian film industry.
Rajyavardhan Rathore, an Indian Minister, said that movies in the Indian Panorama section have an emotional appeal with the audiences as they can relate them with their own culture, region and language.
While paying tribute to the veteran film actor Om Puri, the Minister said that he was a committed film personality who gave his best in every venture that he was associated with throughout his life.
The festival will open with the Documentary film "Ima Sabitri" directed by Bobo Khuraijam and Hindi feature film "Pinky Beauty Parlour" directed by Akshay Singh.
Photo courtesy: Press Information Bureau