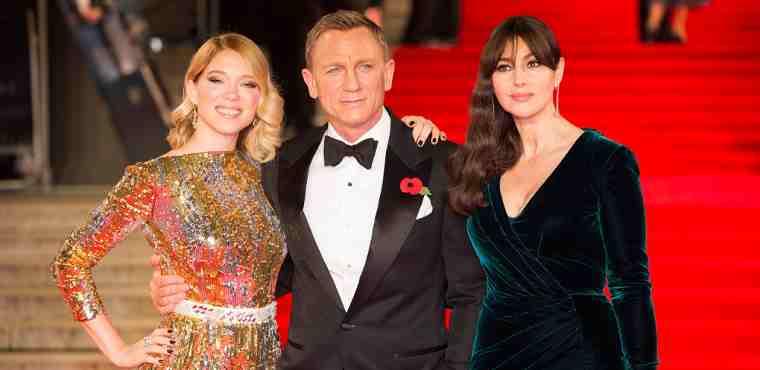 Rentrak, which measures the performance of movies, announced Sunday the worldwide box office estimates for the weekend of Nov. 8, as compiled by the company's theatrical measurement services.
After its good performance in the UK, where it collected $80 million for the last weekend, the James Bond film Spectre made an impressive debut in North America with a total box office collection of $190 million.
"Sony's 'Spectre' makes it two consecutive weekends at the top of the global box office chart as it makes its North American debut and enjoys a $190.8 million worldwide weekend performance," said Rentrak's senior media analyst Paul Dergarabedian.
[ RMN Foundation: Friends of the Future Schools in India ]
"Notably, the latest James Bond film holds the number one spot in every market where it is released and across 77 total international markets raked in a phenomenal $117.8 million from over 15,000 screens," Dergarabedian added.
According to Rentrak, the top 12 worldwide weekend box office estimates, listed in descending order, per data collected as of Sunday, Nov. 8, 2015, are below.
Spectre – Sony – $190.8M

Peanuts Movie, The – 20th Century Fox – $49.6M

Maze Runner: The Scorch Trials – 20th Century Fox – $21.9M

Martian, The – 20th Century Fox – $18.6M

Hotel Transylvania 2 – Sony – $18.6M

Ex-Files 2: The Backup Strikes Back – Multiple – $17.0M

Last Witch Hunter, The – Multiple – $13.3M

Everest – Universal – $13.3M

Priests, The – CJ Entertainment – $11.5M

Goosebumps – Sony – $10.8M

Bridge Of Spies – 20th Century Fox/Sony – $9.2M

Paranormal Activity: Ghost Dimension – Paramount – $8.6M
Rentrak is the entertainment and marketing industries' leading provider of worldwide consumer viewership information, measuring actual viewing behavior of movies and TV everywhere.