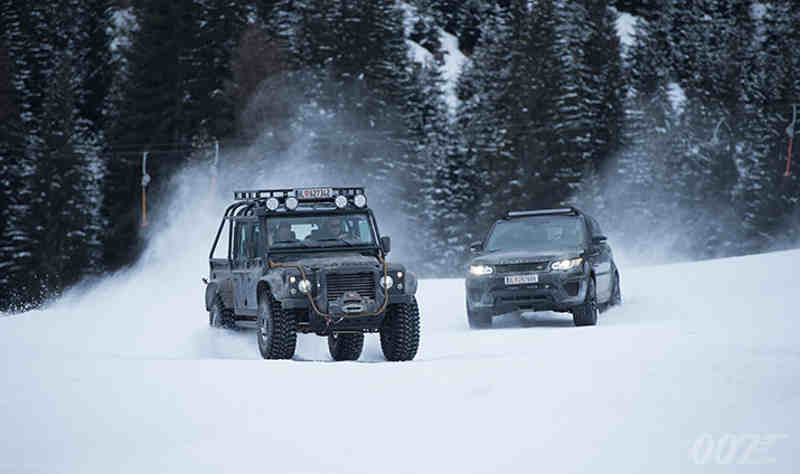 Jaguar Land Rover is the official partner of 007 Elements – a state-of-the-art installation in Sölden, Austria.
007 Elements, located at the top of the 3,050m Gaislachkogl peak, offers visitors a chance to immerse themselves in the world of the iconic secret agent in a new mountain-top location next to the ice Q restaurant used as the Hoffler Klinik in SPECTRE.
Interactive displays featuring Jaguar Land Rover technical content along with the Land Rover Defender and Range Rover Sport SVR used for filming SPECTRE will form part of the experience.
Visitors will also see the latest Jaguar Land Rover technology, with the artificial intelligence systems and 90kWh lithium-ion battery from an electric Jaguar I-PACE performance SUV.
It was used to power a wireframe model of the C-X75 concept car that starred in a spectacular car chase through Rome in SPECTRE.
Jaguar Land Rover vehicles have appeared in nine Bond films since OCTOPUSSY in 1983, when Roger Moore made a dramatic escape in a Range Rover Classic driven by Bianca (Tina Hudson).
007 Elements will open to the public on 12 July 2018.