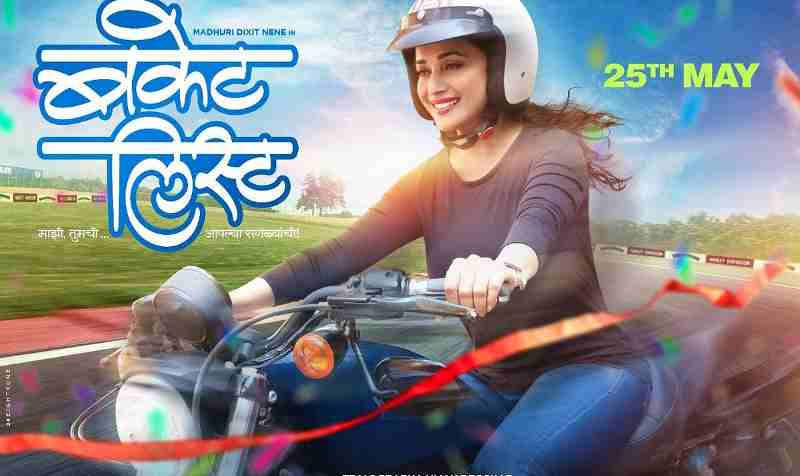 A leading Bollywood filmmaker Karan Johar announced today that he will be presenting veteran actress Madhuri Dixit in an upcoming Marathi film Bucket List.
It is supposed to be Madhuri Dixit's debut Marathi film, which will be directed by Tejas Prabha Vijay Deoskar and produced by Dark Horse Cinemas.
According to Apoorva Mehta, CEO of Johar's film production venture Dharma Productions, Bucket List will be the film company's second venture into regional cinema with a Marathi film.
[ Do You Want to Work for Bollywood Beauty Priyanka Chopra? ]
"Proud to present Madhuri Dixit in a Marathi film!" Johar tweeted.
Proud to present @MadhuriDixit in a Marathi film! On 25th May 2018 चल, आता आपण दोघही पूर्ण करुया आपली #BucketList. Directed by @tejasdeoskar. Produced by @Darkhorsecine @DARPictures @bluemustangcs .@DharmaMovies @apoorvamehta18 @bucketlistfilm @AAFilmsIndia pic.twitter.com/0Ji2Cdx02p

— Karan Johar (@karanjohar) April 3, 2018
The poster of the film shows Madhuri Dixit riding a bike. The film is scheduled to be released on 25th May 2018.