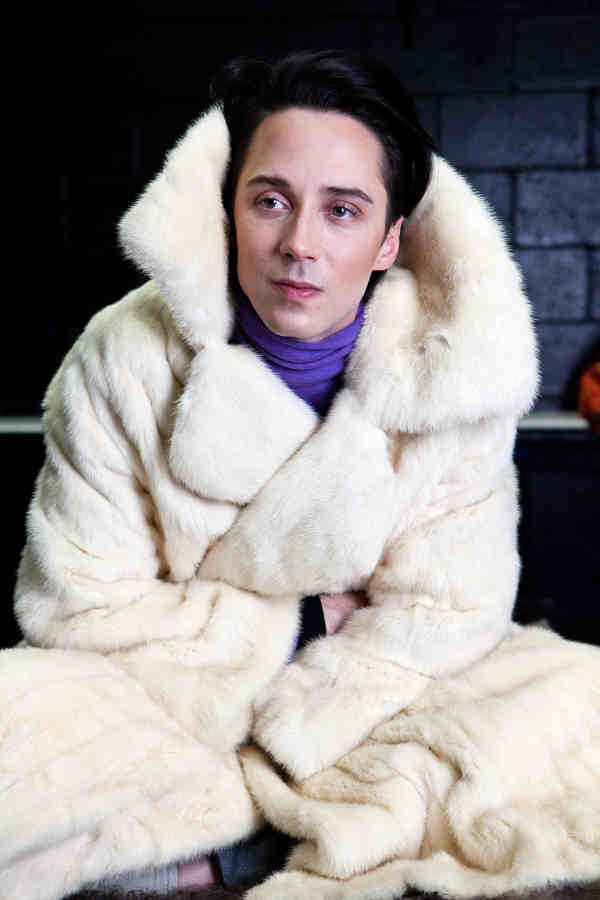 Entertainment network EPIX announced Monday that To Russia With Love, an EPIX Original Documentary about two generations of Olympic LGBT athletes, will make its world premiere Wednesday, October 22 at 8PM ET.
To Russia With Love examines human rights through the lens of LGBT (lesbian, gay, bisexual, transgender) athletes, with athlete and commentator Johnny Weir serving as the viewers' guide into this world.
The documentary examines the experiences of Olympic legends Billie Jean King and Greg Louganis as well as the next generation of LGBT athletes who participated in the 2014 Olympic Games in Sochi, Russia.
[ Also Read: Gay TV Network Here TV to Release Its First Sitcom ]
Shooting worldwide in locations as diverse as Sochi, New York City, Calgary, Toronto, St. Petersburg and Moscow, the film follows these athletes from the ice to the slopes as they bear the brunt of constant media questioning about Russia's anti-gay laws.
In addition to Olympic sports legends, 2014 Olympians and Olympic hopefuls included in the film are snowboarders Belle Brockhoff and Simona Meiler, speed skaters Anastasia Bucsis and Blake Skjellerup, four-time gold medal winning hockey player Charline Labonté, as well as notable sports personalities such as Calgary Flames President of Hockey Operations and USA Hockey personnel director Brian Burke, Olympic gold medalist swimmer Mark Tewksbury and Russian Open Games' Konstantin Yablotskiy and Elvina Yuvakaeva.
[ Also Read: Top 12 Documentary Films Announced in 2013 ]
To Russia With Love also features interviews and commentary from David Remnick, editor-in-chief of The New Yorker, Golden Globe-nominated actor and activist Stephen Fry and the Brooklyn Nets' Jason Collins.
"As gay athletes' fight for equality continues to gain momentum, EPIX is proud to provide a platform for this important global conversation," said EPIX president and CEO Mark Greenberg.
To Russia With Love is an EPIX Original Documentary, produced by Sundance Productions. Noam Gonick is director; Howard Gertler (Oscar nominee, How to Survive a Plague) and Elle Flanders are producers and Emmy winner Jennifer P. Honn is editor.
Laura Michalchyshyn and Johnny Weir are executive producers and Laina Cohn is co-producer. Ross Bernard and Jill Burkhart are executive producers for EPIX.
EPIX is a premium movie and original programming entertainment service delivering the latest movie releases, classic film franchises, original documentaries, comedy and music events on TV, on demand, online and on devices.
EPIX is a joint venture between Viacom Inc. (NASDAQ: VIA and VIA.B), its Paramount Pictures unit, Metro-Goldwyn-Mayer Studios Inc. (MGM) and Lionsgate (NYSE: LGF).