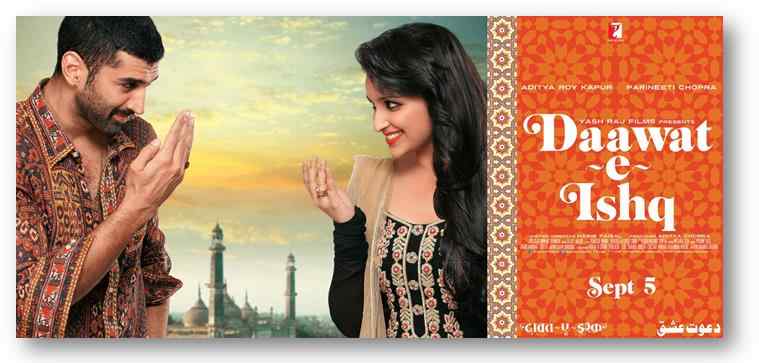 Meet Hyderabad ki tez Gulrez (Parineeti Chopra) and Lucknow ka aashiq Tariq (Aditya Roy Kapur) in a love story – Daawat-e-Ishq – from Yash Raj Films.
A shoe-sales girl, disillusioned with love because of her encounters with dowry-seeking men and a cook, who can charm anybody with the aroma and flavours of his biryani and kebabs, come face to face in the clash of diametrically opposite but equally spicy cultures of Hyderabad and Lucknow.
[ Also Read: Bollywood Movie Dhoom:3 Releasing in China ]
In her quest to find her Mr. Universe, she comes up against "Big Boss Hyderi Kebab" and in the process of arriving at a "tuning-setting", Gullu and Taru rewrite traditional recipes of love, crush old-fashioned world-views and make their own masaledaar albeli pichchar… offered as a deliciously romantic Daawat-e-Ishq!
Yash Raj Films announced Monday the launch of the Daawat-e-Ishq trailer.
Produced by Aditya Chopra, the film is written and directed by Habib Faisal, music is by Sajid-Wajid and lyrics by Kausar Munir.
Daawat-e-Ishq celebrates its worldwide release on 5th September 2014.