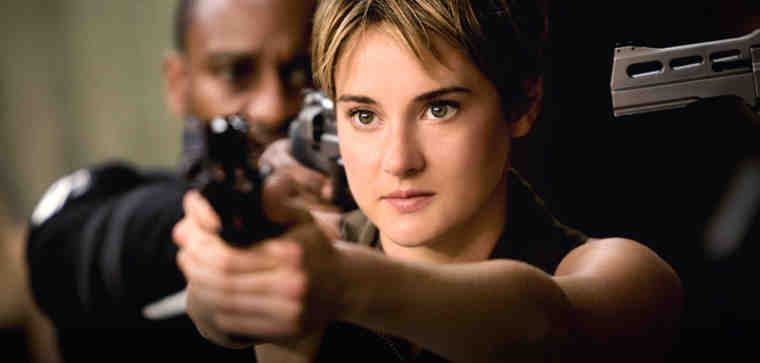 IMAX Corporation and Lionsgate's Summit Entertainment label announced that The Divergent Series: Insurgent, will be digitally re-mastered into the immersive IMAX format and released in IMAX 3D theatres domestically on March 20, 2015, and in international territories starting March 18.
The second installment of the futuristic action-adventure trilogy is based on Veronica Roth's novels.
The Divergent Series: Insurgent is directed by Robert Schwentke (RED) from a screenplay by Mark Bomback, Akiva Goldsman and Brian Duffield and reunites stars Golden Globe nominee Shailene Woodley (The Descendants), Theo James and Academy Award winner Kate Winslet (The Reader, Titanic), along with series newcomers Academy Award nominee Naomi Watts and Academy Award winner Octavia Spencer.
The sequel continues the thrilling adventure set in a future world where people are divided into distinct factions based on their personalities. Having discovered she is Divergent, Tris Prior (Woodley) must search for allies and answers as a fugitive of the power-hungry Erudite elite.
In a race against time, Tris and Four (James) now must find out what Tris's family sacrificed their lives to protect, and why the Erudite leaders will do anything to stop them.
Summit Entertainment presents a Red Wagon Entertainment / Mandeville Pictures production, a Robert Schwentke film.