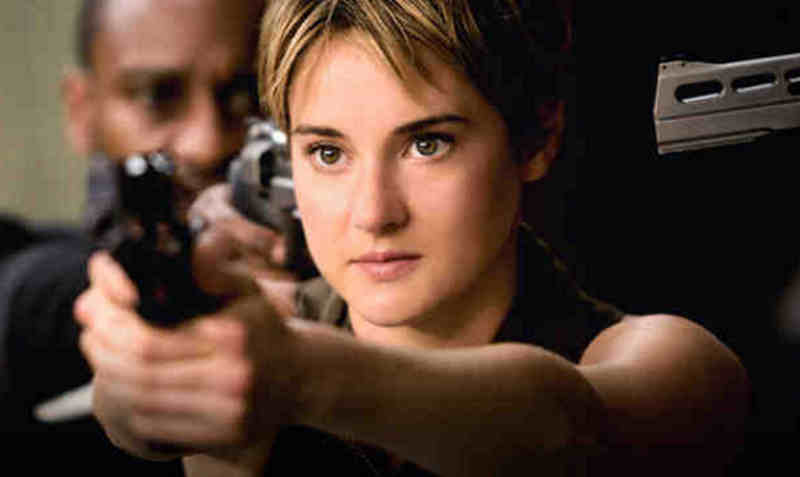 Adding to its roster of A-list talent relationships, global film company Lionsgate signed Thursday a first-look producing deal with Salma Hayek Pinault, one of the industry's premier multi-hyphenates, along with her producing partner Jose "Pepe" Tamez.
Under the agreement, Hayek Pinault and Tamez will produce feature films for Lionsgate under Hayek Pinault's Ventanarosa Productions banner.
"I'm very grateful to begin this new phase of my partnership with Lionsgate," said Hayek Pinault.
Reflecting Hayek Pinault's enormous versatility, her production banner will also explore feature film opportunities with Lionsgate's Pantelion Films venture.
The collaboration is an extension of the studio's longstanding relationship with Hayek Pinault, which includes the hit action comedy The Hitman's Bodyguard and Pantelion Films' breakout success, How to Be a Latin Lover.

Lionsgate and Hayek Pinault are currently working on several feature projects in development and the company will also produce films for Hayek Pinault to star in.
Hayek Pinault produced the double Academy Award winning Frida, which earned her an Oscar nomination for her riveting lead performance as Frida Kahlo, as well as the Emmy nominated Ugly Betty.
Hayek Pinault has also starred in top Hollywood films across all genres from action to arthouse and comedy, including Grown Ups, Desperado, Tale of Tales, Savages and most recently the critically acclaimed Beatriz at Dinner for which she earned an Independent Spirit Award nomination.
"Salma is an artist with a distinct and powerful voice whose projects resonate with audiences around the world, and we're thrilled to partner with her and Jose on films that reflect their unique creative vision," said Lionsgate Motion Picture Group Co-Chair Joe Drake.
Tamez is the president at Ventanarosa Productions and worked with Hayek Pinault on Ugly Betty. He also produced Annie Award Best Picture nominee The Prophet and most recently Beatriz at Dinner in which Hayek Pinault starred.
Hayek Pinault is represented by CAA, Management 360 and Bill Sobel, at Edelstein, Laird & Sobel. The deal was negotiated for Lionsgate by Motion Picture Group SVP Business & Legal Affairs Phil Strina.