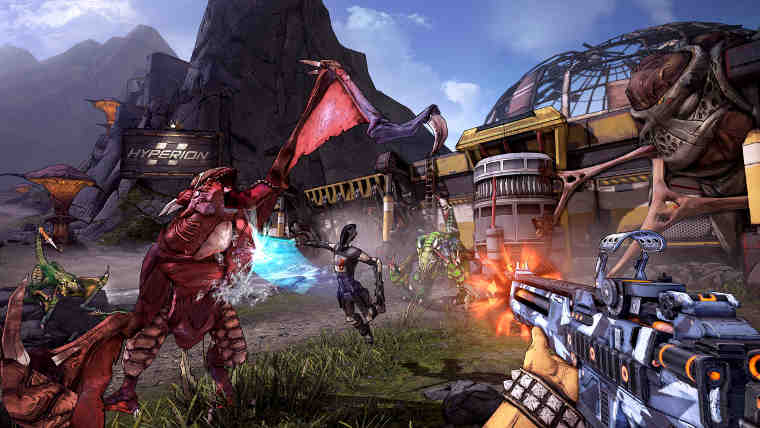 Lionsgate is teaming with the publisher and creators of Borderlands, and producers Avi and Ari Arad to adapt Gearbox Software's video game Borderlands into a tent-pole feature film, the parties announced Friday.
Borderlands is an action role-playing first-person shooter video game created and developed by Gearbox Software and published by 2K, a wholly owned label of Take-Two Interactive Software, Inc. (NASDAQ: TTWO).
Set in the frontier of a sci-fi universe, Borderlands is best known for Gearbox's blending of irreverent humor and characters, with a comic-book art style, and co-operative four-player genre-bending, loot-grabbing gameplay.
The Borderlands film creative team will be led by producers Avi and Ari Arad, who are responsible for a number of motion picture and television franchises including Iron Man, Spider Man, The Amazing Spider Man, X-Men, Ghost Rider and Blade.
The deal was orchestrated by a Lionsgate team led by president of Interactive Ventures & Games Peter Levin, Summit Entertainment president of Production Geoff Shaevitz and Lionsgate Motion Picture Group president of Business & Legal Affairs Patricia Laucella.
Photo / Video courtesy: Gearbox Software, Take-Two Interactive