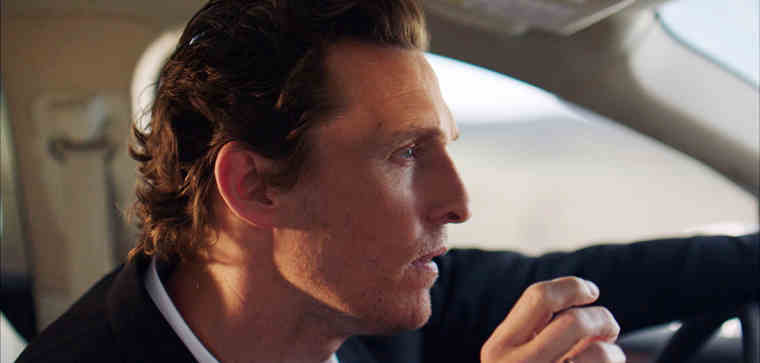 The Lincoln Motor Company introduces the first-ever Lincoln MKC ad campaign today featuring actor Matthew McConaughey.
The Academy Award winner's collaboration with Lincoln was announced last month. Three of the five ads, directed by Nicolas Winding Refn, debut on digital channels today, and two will be broadcast on TV beginning Sept. 6.
The MKC spots are part of Lincoln's "Live in Your Moment" campaign. Viewers will witness McConaughey driving Lincoln MKC – a vehicle with power and interior quietness that creates a special driving environment in which individuals can savor, reflect and organize their thoughts.
McConaughey captures the essence of "Live in Your Moment" in an authentic conversational manner, with most of the ads following his internal dialogue as he navigates the open road, enjoying his time behind the wheel of the MKC.
Each spot features a unique aspect of the story, exploring Lincoln MKC's athletic design, its interior, turbocharged EcoBoost engine and assortment of intuitive, high-tech features.
"I am impressed with how the MKC handles on the open road," said McConaughey. "There is an authenticity about this vehicle, and it's reflected in this campaign. It's easy to shut out the rest of the world, and Nicolas does a remarkable job of portraying that in these spots."
Filming took place over a one-week period in Texas, where Lincoln and its advertising agency, Hudson Rouge, McConaughey and Refn worked together to bring the campaign to life.
In the first spot, McConaughey sets the context for "Live in Your Moment". Subsequent commercials show the actor speaking naturally about his affinity for Lincoln vehicles and sharing insights on the small premium utility's craftsmanship.
"In these commercials, Matthew is helping us introduce Lincoln's next chapter of luxury with MKC," said Matt VanDyke, director, global Lincoln.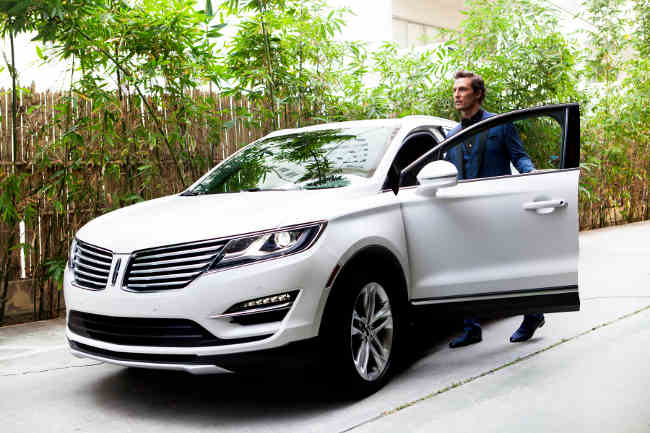 The ads will be distributed on broadcast, digital and social channels in the United States and Canada. The first three ads are available to view now on the Lincoln YouTube channel.
Here's more information about Lincoln's collaboration with McConaughey.
The Lincoln Motor Company is the luxury automotive brand of Ford Motor Company.