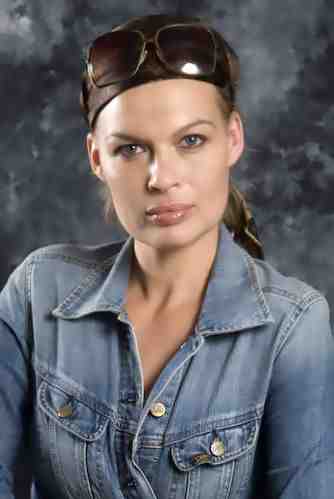 As the entertainment markets are fast getting globalized, the Czech Republic in Central Europe is emerging as a major entertainment hub connecting the European markets with other parts of the world.
The talent management agency Face Hunters is located right in the heart of Czech Republic from where it manages a slew of artists to meet the talent needs of global film and TV productions.
As the business is getting highly competitive, talent management is increasingly becoming a specialized field that requires the agencies to provide the right talent to the right directors at the right time.
To understand the challenges in the talent management profession and know the working style of Face Hunters, RMN Stars had an interaction with Face Hunters' founder and CEO Viktoria Linhartová who also works as the Casting Director for her company.
Here she presents her views in an exclusive interview with Rakesh Raman, the managing editor of RMN Stars.
Here's what she says:
1. What exactly are the strengths of your talent management agency Face Hunters – in terms of your staff and the number of artists that you represent?
Many would prefer to get a job in a more stable industry, where they are certain to gain secure employment. But we are in a totally dynamic industry. At Face Hunters, we are 5 creative agents who are always looking for different ways to "sell" our actors and our thoughts and ideas.
The agency represents 30 actors on an exclusive basis and we also have a database of many other actors on a freelance basis for film, TV and commercial work.
Face Hunters' strength is its comprehensive knowledge of the film industry and its ability to rapidly respond to any request.
2. Do you represent actors only or do you interface for other film trades as well – like screenwriters, music artists, and so on?
We primarily represent actors. However, with our vast range of industry contacts, we can often help to fill other positions within the film trade. We focus on film, television and commercial work.
3. What is the intake process of Face Hunters to enroll artists?
The first step for an applicant is to send us an email with some basic information, photos and CV. We then contact the people we find interesting and arrange for a face-to-face meeting.
The goal of Face Hunters is to help actors build their careers. For this, we help them establish contacts and professional partnerships in the Czech Republic and abroad, and thus fulfill our agency's ambition to have a global presence.
As I observe, it is extremely difficult to find talented actors. But I do not sit all day in the office, hoping that the next "Robert De Niro" will knock on my door. Rather, I am really looking for new faces and talent.
4. How do you market the services of Face Hunters?
By using our vast database of artists, regular networking, by attending international film festivals such as Cannes and Karlovy Vary, by continually updating our website and by using social media such as Facebook.
We also create presentations for our artists and send them to directors, producers, and casting directors worldwide. We also do extensive public relations (PR) for our artists.
5. How do you help the artists get work in the film industry?
As I mentioned above and by assessing their full capabilities and thereby finding the right roles for them. I really love the actors I represent and believe in their talent. Each one of them is talented and original.
Some of them are young artists – new faces; some are already experienced actors, living in the Czech Republic and abroad. All of them have something in common – they all share the same passion and desire to perform.
6. What is the geographical reach of Face Hunters to acquire and then deliver talent, as the local Czech Republic film market may not be big?
Whilst based in Prague, the capital of the Czech Republic, it is now possible to successfully communicate around the world by using mobile phones and electronic devices. Many of our artists are multilingual and this makes us more appealing internationally.
And I must say that today agents and casting directors need international awareness, huge flexibility and the access to a global network to promote the talent that they represent. Cinema is like any other business where you have to constantly evolve.
7. What kind of challenges do you face in the market and how do you overcome those challenges?
Our only real challenge has been that of the global recession. But that now appears to be lessening.
We started up on the principles of professional efficiency and innovative thinking. In order to strengthen our position in the market, we believe in contributing to the entertainment industry through creative and intelligent casting.
8. Are there some success stories that you could count where you got work for the artists in your agency?
Oh yes. We have succeeded in making some small breakthroughs internationally. The agency had the honor to source the whole cast of "Shrooms," directed by Paddy Breathnach.
Other productions include "The Life and Death of Hannah Senesh," directed by Roberta Grossmann, and the main role in "A Good Murder I, II", directed by Graham Theakson.
For Sally Head Production GB, we cast our Czech actor Miroslav Simunek in the lead role, as well as helping with the casting of "Joan of Arc – Child of God, Soldier of War," a documentary drama, directed by Emmy award winning director Pamela Mason Wagner.
We also played a significant role in the casting of the video clip for the group Blue – "Breathe Easy" directed by Cameron Casey. And we still keep hunting for even more faces.
9. What kind of growth do you expect for Face Hunters in future?
Albeit from a small beginning, we are rapidly expanding as our reputation for professionalism within the film business is spreading fast in the entertainment world.
---
Viktoria Linhartová (pictured above) is the founder and CEO of Face Hunters. She also works as the Talent Agent and Casting Director for her company based in the Czech Republic.
---