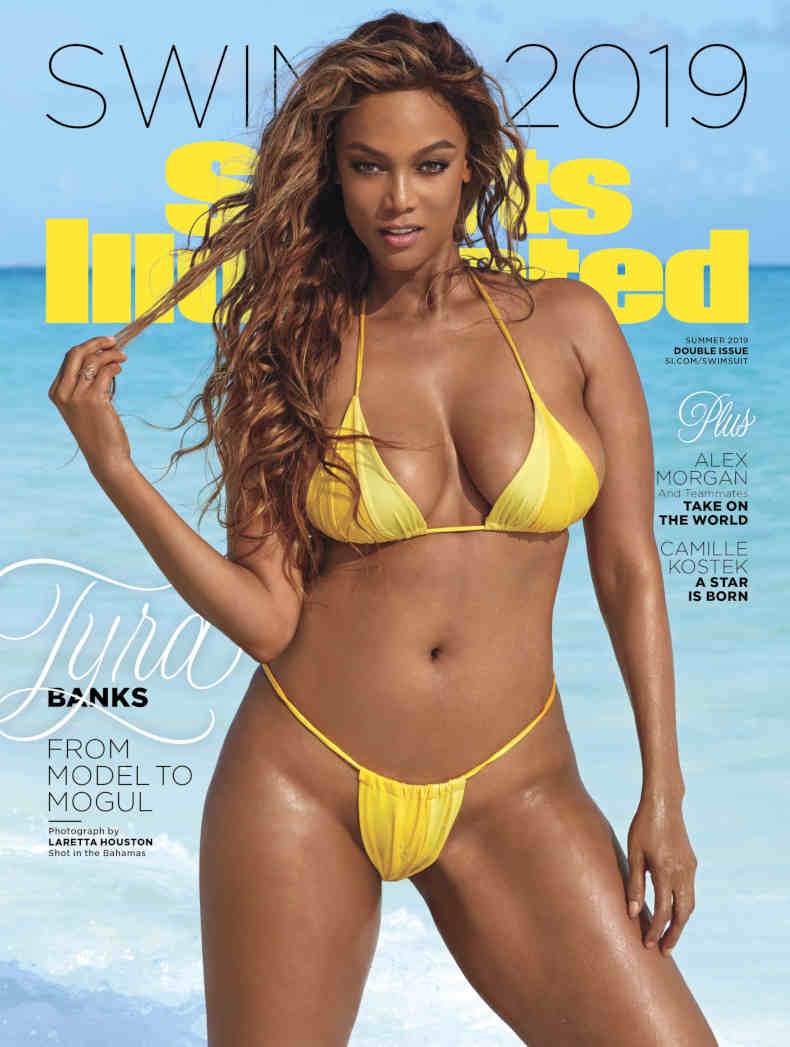 Sports Illustrated Swimsuit's 2019 Cover Models
Sports Illustrated Swimsuit (SI Swimsuit) reveals this year's covers, each one featuring a single model: Tyra Banks, supermodel, entrepreneur and media mogul; Alex Morgan, US National Women's Soccer team star and Olympic gold medalist; and Camille Kostek, 2018 SI Swimsuit Model Search winner and SI Swimsuit Rookie this year. SI Swimsuit hit newsstands on Wednesday, May 8.
This marks the third SI Swimsuit cover for Banks, who came out of modeling retirement specifically for this shoot. She was photographed in Great Exuma, Bahamas by Laretta Houston. Morgan was photographed in St. Lucia by Ben Watts, and Kostek was photographed in Kangaroo Island, South Australia by Josie Clough.
The theme for the 56th installment of the Sports Illustrated Swimsuit Issue is 'Shattering Perceptions.' The issue continues to redefine the cultural conversation around beauty by celebrating a diverse group of women who include: three returning cover models, seven world-renowned athletes, four mothers, six rookies, six model search contestants and two female cover photographers who collectively round out this group of motivational and aspirational women.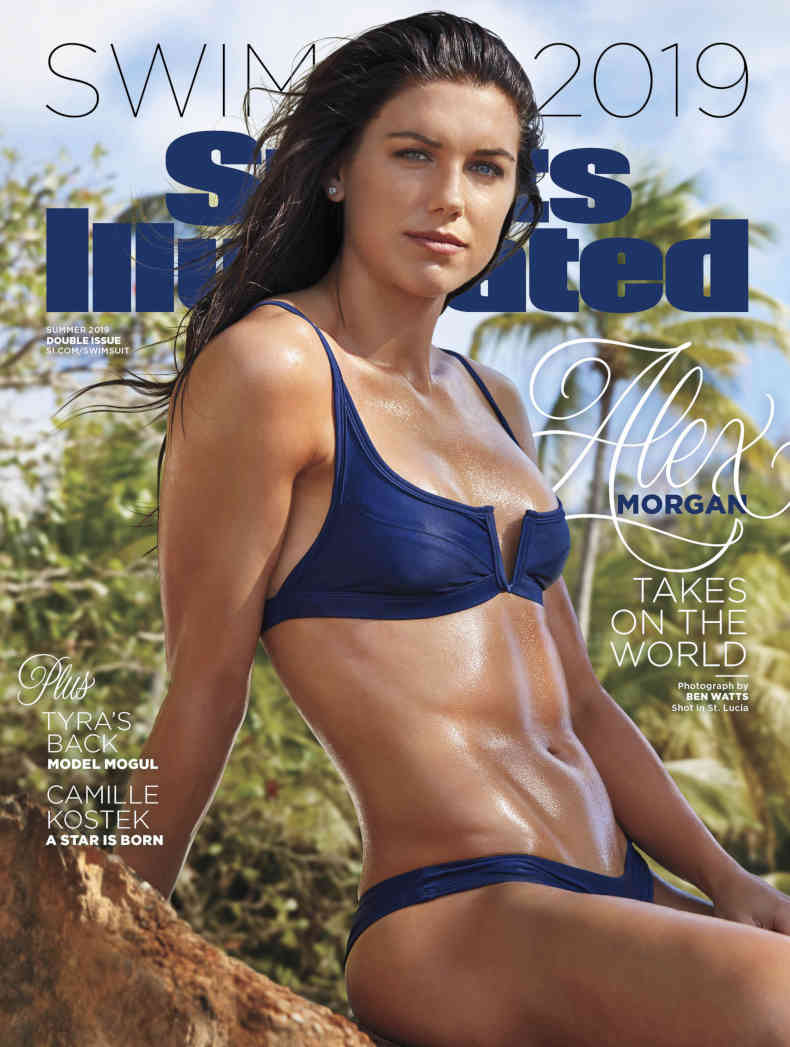 For the first time, Day tapped a model, SI Swimsuit veteran, Paulina Porizkova, to pen the back page column of the issue. The 54-year-old model and author discusses ageism – an issue Porizkova has been outspoken about.
The issue also features a piece about Banks, whose career was launched when she first graced the cover of SI Swimsuit in 1996, with Valeria Mazza, followed by a solo cover in 1997.
Marking Morgan's third appearance in the issue, she collaborated with SI Swimsuit by helping select three additional US National Women's Soccer team members to participate in the shoot: Megan Rapinoe, Crystal Dunn and Abby Dahlkemper. All exemplify the strength, individuality and femininity that exist not only in sports, but also in women in general.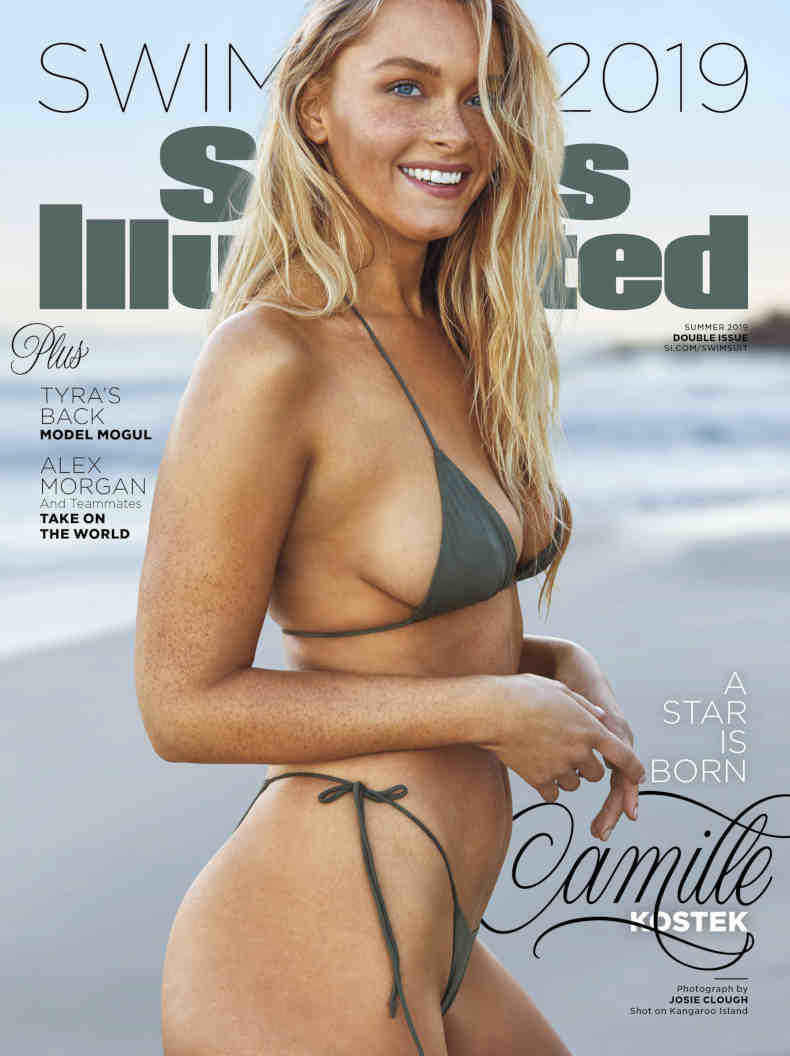 The 2019 issue of Sports Illustrated Swimsuit features a diverse group of 34 women, who in addition to Banks, Morgan and Kostek, include Abby Dahlkemper, Anne de Paula, Barbara Palvin, Brooks Nader, Crystal Dunn, Danielle Herrington, Erin Willerton, Hailey Clauson, Haley Kalil, Halima Aden, Hunter McGrady, Jasmine Sanders, Jessica Aidi, Kate Bock, Kelsey Merritt, Lais Ribeiro, Lindsey Vonn, Manuela Alvarez Hernandez, Megan Rapinoe, Myla Dalbesio, Olivia Brower, Olivia Culpo, Paige VanZant, Paulina Porizkova, Raine Michaels, Robin Holzken, Samantha Hoopes, Simone Biles, Tara Lynn, Veronica Pome'e and Winnie Harlow.
Shoots for the 2019 SI Swimsuit issue took place in Kangaroo Island, South Australia; Costa Rica; Kenya; Paradise Island, Bahamas; Great Exuma, Bahamas; Puerto Vallarta, Mexico and St. Lucia.
Photo courtesy: Meredith Corporation