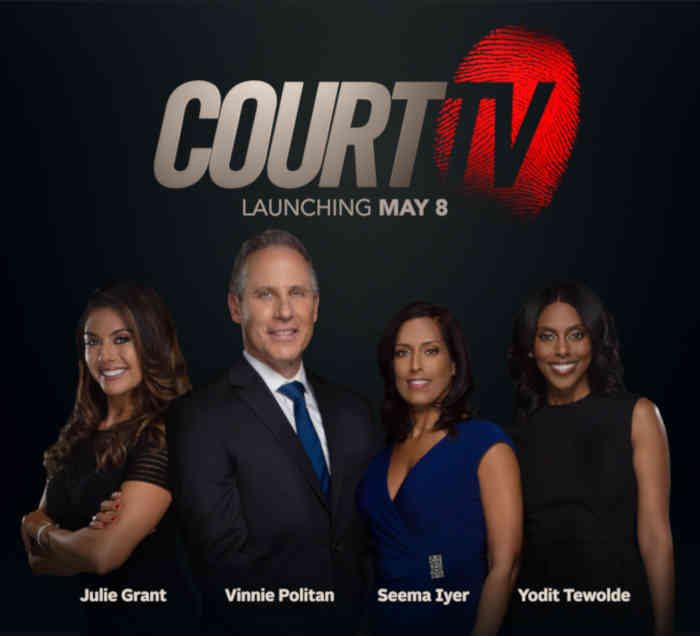 Katz Networks (part of The E.W. Scripps Company -NASDAQ: SSP) has announced that the new Court TV will premiere across all platforms on Wednesday, May 8. The company also revealed the programming schedule for the brand's return and launched the new courtv.com.
The Court TV weekday schedule will kick-off daily at 9:00 a.m. EDT with live, gavel-to-gavel coverage of the most important and compelling trials being conducted across America.
[ Legal Directions Newsletter Covers Indian and International Legal Affairs ]
Yodit Tewolde has the morning shift at the Court TV news desk, anchoring trial coverage from 9:00 a.m. – 12 Noon. Julie Grant hosts from Noon – 3:00 p.m. then Seema Iyer takes the chair from 3:00 – 6:00 p.m. (All times Eastern.)
The team is comprised of seasoned journalists and lawyers who have blended television and legal careers. The first trial the network will be covering will be announced shortly.
In addition to the network's anchor team, Court TV's team of legal correspondents and reporters includes Chanley Painter, Ted Rowlands, and Julia Jenaé. Overseeing Court TV programming are vice presidents and managing editors John Alleva and Scott Tufts.