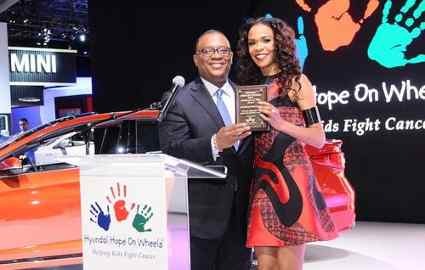 Hyundai Hope On Wheels launched its 16th year in the fight against pediatric cancer with a special guest performance by internationally acclaimed singer Michelle Williams.
The launch event took place in New York City in conjunction with the New York International Auto Show.
Williams was presented with an award to serve as a Hyundai Hope On Wheels celebrity Hope Ambassador.
This honorary position is given to influencers willing to help bring awareness to the critical cause of childhood cancer. Williams was involved in several launch event activities.
Hope On Wheels also introduced its two new National Youth Ambassadors, Ashley Burnette and Kenny Thomas. Together, they will travel the country visiting children's hospitals sharing their message of hope to children battling cancer.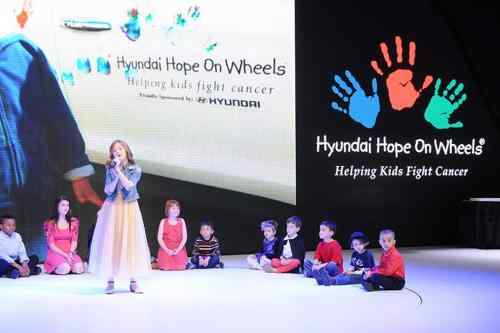 Hyundai president and CEO Dave Zuchowski presented U.S. Representative Mike Kelly (R-PA) with a Hope Ambassador Award during the evening. Kelly was recognized for his dedication to the fight against pediatric cancer. Kelly serves as a founding board member of Hyundai Hope On Wheels.
A Hope Ambassador award was also presented to the young singer Lexi Walker. Walker performed her cover rendition of "Let It Go" from the blockbuster-animated movie Frozen.