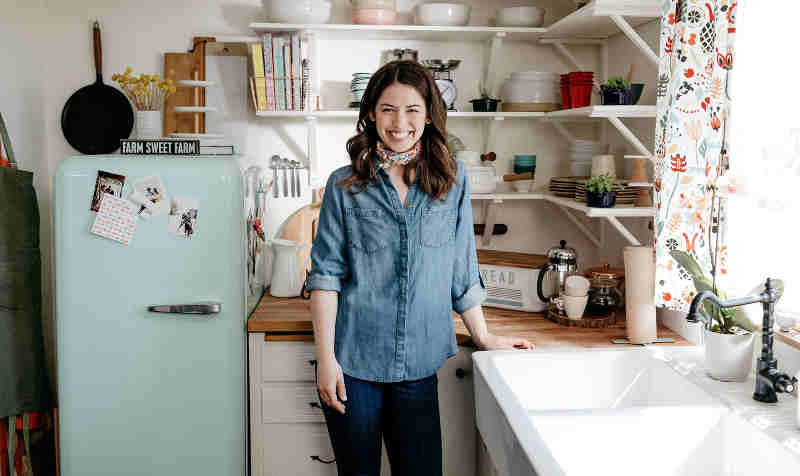 Molly Yeh is well-known for her blog my name is yeh and best-selling cookbook, and this summer she is bringing her charm, unique background and spin on comfort food to Food Network with the brand-new series Girl Meets Farm.
A transplant from city to farm life who has embraced her new home, Molly welcomes viewers to her cozy farmhouse on the Minnesota / North Dakota border and shares her love for the country life.
The series celebrates the very best of Molly's food, with recipes inspired by her Jewish and Chinese heritage and a taste of the Midwest.
With fresh, tasty ideas and food that's both delicious and beautiful, the seven-episode series brings inspiration and fun into kitchens across the country. Girl Meets Farm premieres Sunday, June 24th at 11am ET/PT.
In the premiere episode, Molly makes a delicious buffet for her sister-in-law Anna's baby shower. On the menu, there's Fish Tacos with Crunchy Cabbage Slaw and Cilantro Dressing, Pigs in a Blanket with Harissa Ketchup and Honey Mustard and Molly's signature Meatball Sliders with a Twist.
Then Molly's Baked Donuts with Rhubarb, Blood Orange and Blueberry Glaze take center stage on the dessert table. Upcoming episode themes include family visits, girl's brunch, farm supper and a special anniversary celebration, along with Molly's recipes for Garlic and Onion Challah, Dark Chocolate Scone Loaf with Marzipan and Scallion Pancakes with Maple Carrot Slaw.