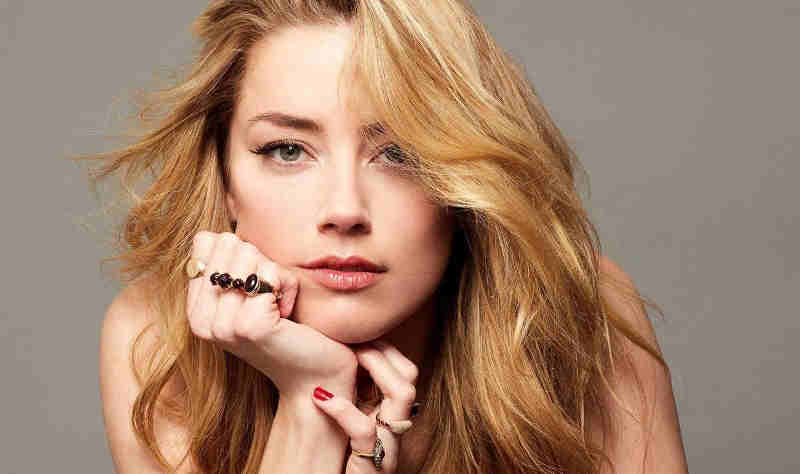 Beauty brand L'Oréal Paris announced Friday that it has hired Amber Heard as its new global spokesperson. Fearless, witty and smart, defying definition and rejecting convention, meet the Hollywood actress and committed woman making her voice heard. "I have always loved the fun of beauty and the power of transformation," says Amber Heard.
A Texas native who grew up breaking horses, Heard is the first to admit that she never really imagined herself in the world of beauty, though she did dream of beauty pageants as a young girl.
From her breakout role in "Friday Night Lights," the actress has brought her radiant on-screen dynamism to romantic comedies, thrillers and more recently in superhero blockbusters: as Mera in Justice League, reprising the role of underwater Queen for 2018's much-anticipated Aquaman.
At 32, she's a campaigner for equality in Hollywood, calling for female characters and stories to be written and made by women and has philanthropic commitments at home and abroad. Amber is an outspoken advocate for women's, children's and LGBTQ rights.
A believer in the healing power of art, Heard is also a member of The Art of Elysium, an organization empowering artists and needy communities to thrive through art. She recently returned from a humanitarian trip to Jordan to visit Syrian refugees with the Syrian American Medical Society (SAMS) – an organization doing lifesaving work.
In 2018, on the 70th anniversary of the Universal Declaration of Human Rights, Amber will be joining forces with the UN Human Rights Office.
Next up, Heard will share the screen with Elisabeth Moss in Her Smell, and then be seen in the romantic thriller Run Away With Me. Making her first appearance for L'Oréal Paris at the Cannes Film Festival 2018, the actress will star in the "Worth It Show," a talk show to honor women in cinema, beauty and beyond.
"Over the years I've always thought to not just be an actor, but to use my voice as a platform for good to make the world a slightly, slightly better place and empower women the best that I can," says Heard.