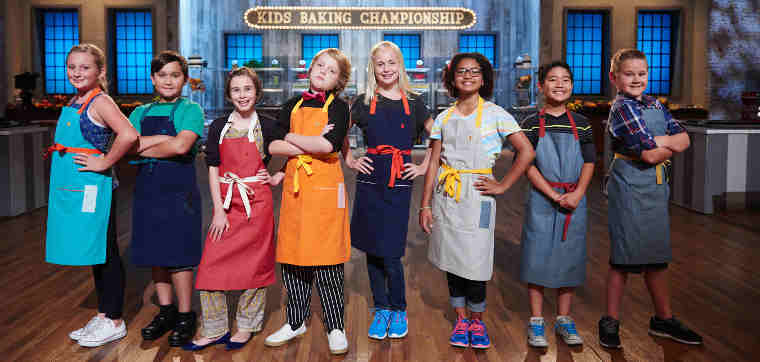 Hosts and judges Duff Goldman and Valerie Bertinelli lead eight talented kid bakers through challenges designed to find the most impressive and creative young baker on Kids Baking Championship, premiering on Monday, February 2nd at 8pm ET/PT on Food Network.
In each challenge, the kid contestants (ranging in age from 10 to 13) will be tested on their baking skills and originality, as they whip up delectable desserts including creative cakes, mouthwatering cookies and pastries making it seem as easy as pie.
[ RMN KidComm – Art of Communications for Kids ]
At stake, a sweet prize package that includes a complete set of Food Network bakeware products, a profile in Food Network Magazine, an original cake featured at Charm City Cakes and a $10,000 grand prize. Only one will take the cake to become the Kids Baking Champion!
Kids Baking Championship contestants include: Caroline Binkley (Delaware, Ohio; age 13), Annika Coffman (Boise, Idaho; age 12), Jackson Fujimori (Torrance, California; age 11), Hollis Johnson (Jacksonville, Florida; age 13), Payton Pelaez (San Francisco, California; age 10), Anthony Smith (Rochester, New York; age 11), Cody Vasquez (Gilbert, Arizona; age 12), and Natalie Venable (Thousand Oaks, California; age 11).
Kids Baking Championship is produced by Triage Entertainment.