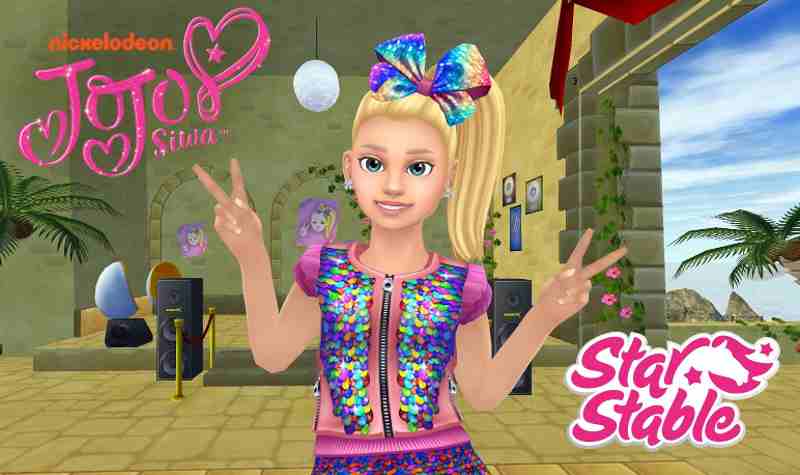 Star Stable Entertainment is partnering with Nickelodeon star JoJo Siwa to make an exclusive appearance in Star Stable, the online multi-player PC game built for independent tween / teen girls.
Nickelodeon, now in its 39th year, is a leading entertainment brand for kids.
As part of the collaboration, Star Stable players will be the first to hear JoJo's brand-new single, "Every Girl's a Super Girl," April 11-April 25 – two weeks before its worldwide debut – and can interact with JoJo's avatar in the game.
JoJo's avatar will make a limited, 14-week appearance in Star Stable Online through August 15. Current and potential players can visit starstable.com to explore or create an account to enter the magical world of Jorvik and interact with JoJo's avatar.
Star Stable is an online multi-player adventure game that encourages girls to work together to solve problems and complete challenges while exploring the fantasy world of Jorvik from horseback.
The players can interact with JoJo as her avatar enters the fantasy world, and becomes an integral part of the game.