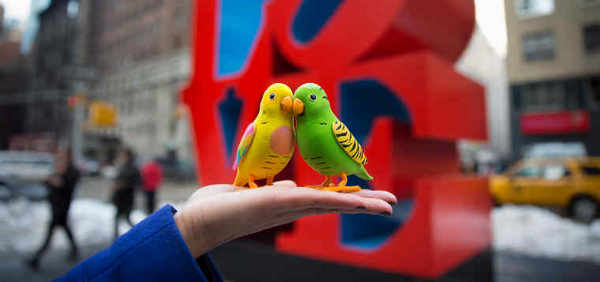 Each Little Live Pets Bird looks and acts like a real pet, responds to touch, fits easily in the palm of the hand, and makes more than 40 different sounds, including tweeting, chirping and whistling popular nursery rhymes.
The product also boasts a unique chatter back recording feature that allows kids to talk to their bird and hear it talk back. There are eight birds to collect in all, each of which has unique feather markings.
Toy company Moose Toys announced Friday the launch of Little Live Pets, a new line of collectible, interactive, playful pet birds available at retail this fall.
The announcement coincides with the 111th American International Toy Fair, which opens on Sunday, Feb. 16 at the Jacob K. Javits Center in New York City.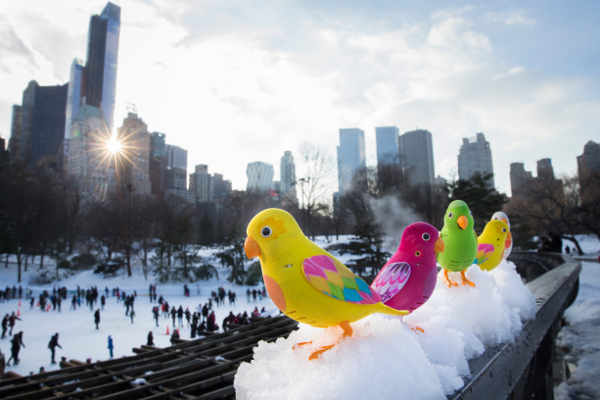 "We're confident that Little Live Pets will be a hit with kids when they hit shelves this fall," said Paul Solomon, co-CEO, Moose Toys. "Our initial focus groups show that kids love the Birds' realistic qualities and the interactive talk back feature."
Appropriate for ages five and up, the Little Live Pets Birds line will include a Bird Cage where kids can perch their playful pets. The toys will range in price from $12.99 to $19.99.
Moose Toys is a Melbourne-based, Australian company known for designing, developing and distributing toy and lifestyle products across the globe for children of all ages.