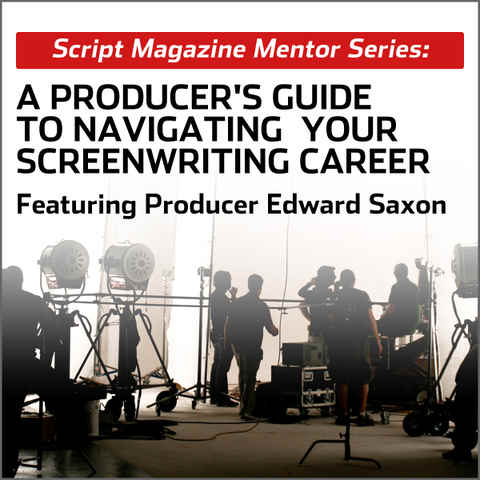 The Writers Store, a division of F+W Media, announced "A Producer's Guide to Navigating Your Screenwriting Career."
It is an eight-session online education course with Edward Saxon, producer of acclaimed films The Silence of the Lambs, Adaptation and Philadelphia, will begin Friday, March 7th.
"I'm thrilled to partner with The Writers Store on these webinars," said Edward Saxon. "Despite Hollywood being the most written-about industry on the planet, there are ingrained misconceptions about how the business works. I've met hundreds of people who want to break in who are knocking on the wrong doors. I can't give people the talent to make it, but I can provide strategies that work in the real world."
Saxon's course is a deep dive into the movie business, and covers everything screenwriters need to know about moving ahead in Hollywood. Each lesson is a 60 to 90-minute webinar on an essential topic, from building a team to discovering the many routes to industry success.
Registration is limited and fees are $99 per session, or $599 for an eight-course package. Students will have their questions answered directly by Saxon.
"This is an unrivaled opportunity to learn from one of the Industry's top working producers," said Jesse Douma, president of The Writers Store. "Ed created a remarkably in-depth course that features the kind of topics screenwriters absolutely must understand before taking the dive into the movie business."
Academy Award-winner Edward Saxon has been producing feature films for 25 years and has produced pictures with Fox, Universal, Warner Brothers, Columbia, Paramount, and Disney.
His films have grossed $700M worldwide box office and garnered 12 Academy Awards. He won his Oscar for The Silence of the Lambs which swept Best Actor, Best Actress, Best Adapted Screenplay, Best Director, and Best Picture at the Academy Awards, one of only three films in history to do so. He also produced Philadelphia, Adaptation, and Mandela.
The Writers Store is reseller of screenwriting and filmmaking tools. Parent Company F+W Media has served as the leading resource for aspiring and professional writers since the launch of Writer's Digest in 1920.
Photo courtesy: The Writers Store