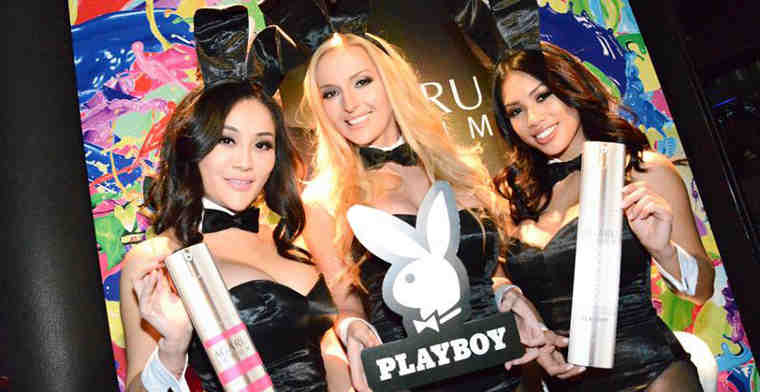 Playboy Enterprises announced Tuesday some major changes to Playboy magazine. Playboy's editorial team is in the midst of a top-to-bottom redesign that will be unveiled with the magazine's March 2016 issue.
The reimagined Playboy magazine will include a new design approach, and, for the first time in its history, will no longer feature nudity in its pages.
Playboy will continue to publish sexy, seductive pictorials of the world's most beautiful women, including its iconic Playmates, all shot by some of today's most renowned photographers.
The magazine will also remain committed to its mix of long-form journalism, interviews and fiction.
[ Playboy Playmates to Feature Beautiful Non-Nude Women ]
"The political and sexual climate of 1953, the year Hugh Hefner introduced Playboy to the world, bears almost no resemblance to today," said Playboy Enterprises CEO Scott Flanders. "We are more free to express ourselves politically, sexually and culturally today, and that's in large part thanks to Hef's heroic mission to expand those freedoms. We will stay true to those core values with this new vision of Playboy's future. Once our readers see all of the innovative changes we're making to the magazine, we're confident they will love the end product when it debuts next year."
[ Bendon and Playboy Introduce Intimate Apparel Collection ]
As part of the redesign, the magazine will feature a larger size (an increase to 9″ x 11″) and will be printed on heavier, higher quality paper to give the magazine a more collectible feel. More details about Playboy's redesign will be announced in the coming months.
With its website, mobile app, social media fan base and magazine, Playboy says it now reaches more people than ever before in its 62 year history.
Photo courtesy: Playboy