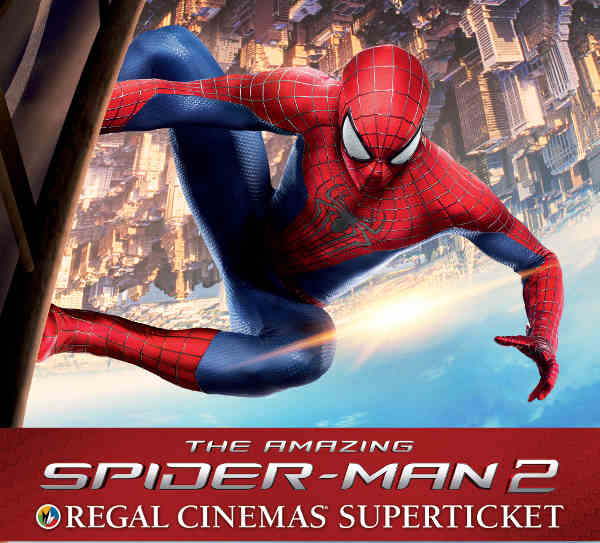 This Super Ticket offers fans admission to the new movie, which opens theatrically in North America on May 2.
It comes with the ability to download or stream "The Amazing Spider-Man 2" in Digital HD when it's available on VUDU, a subscription-free service where fans can watch the latest movies and TV from nearly any Internet-enabled device.
The offer also includes a Digital HD copy of "The Amazing Spider-Man" available immediately.
[ Also Read: Alicia Keys' "It's On Again" Released for Spider-Man ]
Regal Entertainment Group (NYSE: RGC), a leading motion picture exhibitor owning and operating a theatre circuit in the United States, has announced that "The Amazing Spider-Man 2" is now available as part of a Regal Super Ticket.
Every Regal location showing the new movie now has the Super Ticket available at the box office. The Regal Super Ticket is also available and promoted online at REGmovies.com and Fandango.
The Regal Super Ticket price includes the theatrical movie admission plus $20 for the additional Ultraviolet compatible Digital HD versions of these franchise films.