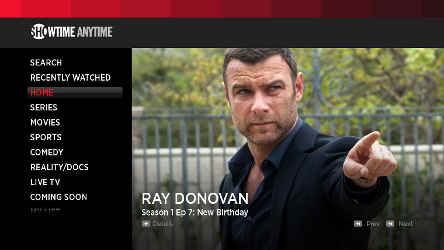 Showtime Networks and Roku Inc. announced Tuesday that the service Showtime Anytime is now available on Roku, a streaming software platform.
Roku customers who subscribe to Showtime will have free, unlimited on-demand access to hundreds of hours of the network's programming, as well as the live broadcast of both the East and West Coast feeds of Showtime.
Showtime Anytime is available at no additional cost to Showtime customers who subscribe to the network through participating television providers.
Showtime Anytime users can now watch current and past seasons of Showtime original series including Homeland, Ray Donovan, Masters of Sex, Californication, House of Lies, Dexter, Web Therapy, Episodes and Nurse Jackie on their Roku players.
Roku players connect to a home network wirelessly and provide access to streaming entertainment including original series, movies, TV shows, music and more from the Internet, right to the television.
Showtime Networks Inc. (SNI) is a wholly owned subsidiary of CBS Corporation.