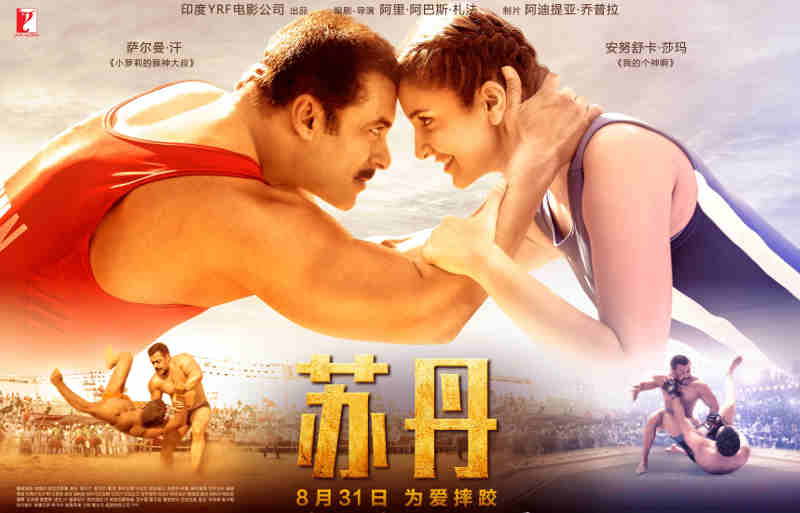 Salman Khan Starrer Sultan Set to Release in China
Salman Khan-Anushka Sharma starrer Sultan – a wrestling drama – is set to get a wide release across China on August 31, 2018.
Yash Raj Films (YRF) collaborates with leading distribution company E Stars China to screen Bollywood film Sultan in over 11,000 screens, targeting around 40,000 shows a day. The film will release with the same title, Sultan.
Produced by Yash Raj Films and directed by Ali Abbas Zafar, Sultan's story resonates universally, YRF said. It will get a Chinese subtitled release.
[ Support New Research Project on Corruption in India ]
Speaking about the wide China release, director Ali Abbas Zafar says, "Every time a film releases and newer set of audiences see it, you get a different perspective altogether. China is a fast growing market for Indian cinema. I'm really excited and looking forward to people's reaction to Sultan in China."
Avtar Panesar, vice president, International Operations, YRF, adds, "China is without doubt the new frontier for Indian cinema today and our collective successes there ratifies the belief that art has no boundaries or borders."
"Our strength has always been to tell emotional human stories and humans are the same everywhere so it's very encouraging to see this connect. We're naturally grateful to the Chinese authorities and audiences for their love towards Indian cinema and we look forward to continue to build on this success with them – exciting times," he adds.
Photo courtesy: YRF