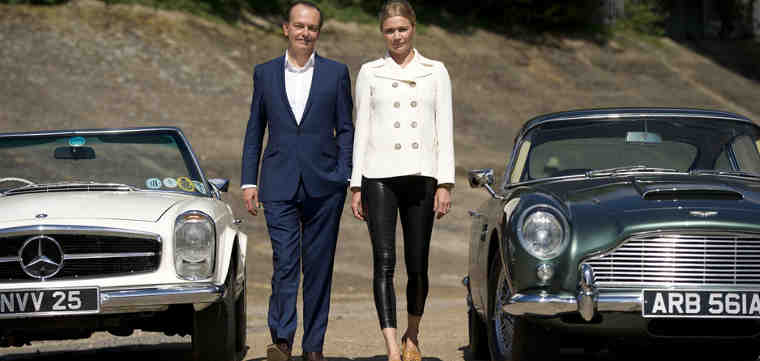 Hitting screens from January 2015, The Classic Car Show will be hosted by international supermodel and racing driver, Jodie Kidd, with founder member of the Top Gear TV team and Britain's classic car journalist, Quentin Willson.
The Classic Car Show brings together the world's most prestigious and glamorous cars with A-list contributions from the likes of David Gandy, Bruno Senna, David Coulthard and Sir Stirling Moss.
"Classic cars are beautiful, sexy and evocative; when you climb in and turn the engine something magical happens. The Classic Car Show is a back-stage pass to one of the most exciting and exhilarating forms of art that we have," said Jodie Kidd.
Recent films include Jodie Kidd in a Jaguar XK120 at the Mille Miglia, Quentin Willson driving Keith Richards' Ferrari 246 GT Dino on the French Riviera, Derek Bell in a Porsche 962 at Le Mans and Bruno Senna putting 10 classics through their paces on the racetrack.
The Classic Car Show global TV series aims to provide entertaining and visually compelling TV, produced not just for those who can tell a Ferrari 250 GTO from a 275 GTB, but for the whole family.
Produced by Jim Wiseman and Stephanie Fox – who have backgrounds in Top Gear and Top Gear Live – The Classic Car Show format brings a global magazine perspective.
Photo courtesy: The Classic Car Show