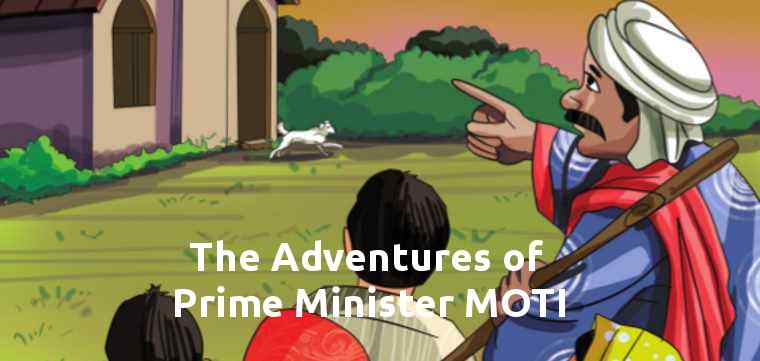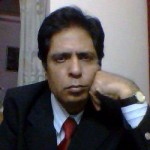 "The Adventures of Prime Minister MOTI" is a politico-fictional reality series that chronicles the adventures of a newly crowned Prime Minister.
It will be presented in a series of "textisodes." Textisodes? Yes, textisodes. It's a new entertainment content format that I have devised.
You'd have heard about episodes for TV, webisodes for the web, and mobisodes for mobile devices.
Similarly, a textisode is basically a poor man's episode presented in text format because I can't afford other expensive formats.
"The Adventures of Prime Minister MOTI" will be brought to you in weekly ready-to-film scripted textisodes. Click here for details.
The characters in this story are fictitious and any resemblance to persons living or dead is purely coincidental.
Here we go.
Season 1 – Tryst With The Doppelgänger
Textisode 1 – Part 1
Copyright © 2014 by Rakesh Raman
---
The dictionary meaning of Doppelgänger is a ghostly double of a living person, especially one that haunts its fleshly counterpart.
So, our first textisode in the "The Adventures of Prime Minister MOTI" series will tell the story of Prime Minister Moti's meeting with his Doppelgänger.
Brace yourself for the unexpected.
---
FADE IN:
INT. PRIME MINISTER SLEEPING ROOM – NIGHT
White-bearded and obese MOTI, mid-60s, wakes up abruptly and sees a man's shadow in the corner of his sleeping room.
MOTI
(sitting on his knees, surprised and scared)
Wh-Who are you?
DOPPELGÄNGER starts moving toward MOTI.
DOPPELGÄNGER
I'm you, Moti.
MOTI
What d'you mean? I'm here. You're there. How can you be me?
MOTI leaves his bed and walks BAREFOOT toward the OPEN DOOR.
DOPPELGÄNGER
Don't feel scared, Moti. I'm your alter ego who always lives with you.
MOTI stops walking and stands still.
MOTI
Alter ego? I don't understand. But what do you want from me?
DOPPELGÄNGER
I want to help you see yourself, know yourself.
MOTI darts his EYES around the room.
MOTI
I don't want your help. I know who I am. I am the prime minister, the king of this country.
DOPPELGÄNGER
And what do you want to do as a king?
INT. PRIME MINISTER SLEEPING ROOM – CONTINUOUS
MOTI raises his ARMS up toward the ceiling.
MOTI
I want to enjoy, have a ball with public money, and treat one billion people of the country as my slaves.
DOPPELGÄNGER
Yes, that is the truth. You can't tell a lie in front of me.
MOTI
Oh really? But I thought I'm an expert liar. I tell lies at every step and others trust me blindly.
DOPPELGÄNGER
That's why I've come to help you mend your ways and work honestly.
MOTI
(looking downward, embarrassed)
But why do you want me to work honestly when all my predecessors were crooks?
DOPPELGÄNGER
Yes, I know the previous prime ministers and their cronies were crooks of the worst kind. But if they were bad, you are worse?
MOTI
You can call me bad. I'm bad. But how am I worse than others?
DOPPELGÄNGER
Because your predecessors betrayed the people of this country. You have gone a step further. You have cheated your own gurus, your mentors also who helped you grow and reach this palace.
MOTI
You're right. But they deserved this treatment because they were trying to deprive me of this chair, the prime minister's chair. That's why I sidelined all of them.
DOPPELGÄNGER
Is that the right thing you've done.
MOTI starts yawning with OPEN MOUTH.
MOTI
I do not know. You're asking me very difficult questions. I'm feeling tired.
DOPPELGÄNGER
Okay. I'll go now. But I'll be back.
DOPPELGÄNGER vanishes from the scene, leaving MOTI alone in the room.
To be continued…
By Rakesh Raman, the managing editor of RMN Company