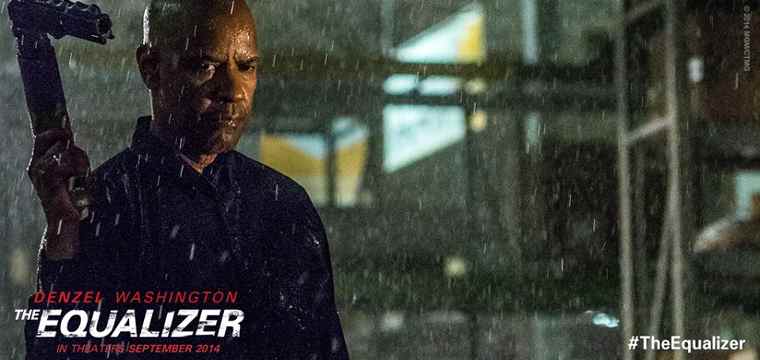 Movie performance measurement service of Rentrak announced Sunday the worldwide weekend box office estimates for the weekend of Sept. 28, 2014, as compiled by the company's theatrical measurement services.
According to Rentrak, The Equalizer from Sony earned $52.8 million to come at the top of the box office rankings.
"Denzel Washington proves that he is an international superstar as 'The Equalizer' in 65 territories tops the global chart with $52.8 million in its opening weekend while 'The Maze Runner' led the charge in the international territories this weekend with $27.5 million," said Rentrak's senior media analyst Paul Dergarabedian. "Notably, 'Guardians of the Galaxy,' now at $644.3 million, surpasses 'Thor: The Dark World' and its global total of $644 million."
The top 12 worldwide weekend box office estimates, listed in descending order, per data collected as of Sunday, Sept. 28, 2014, are below.
1. Equalizer, The – Sony – $52.8M
2. Maze Runner, The – 20th Century Fox – $45.0M
3. Boxtrolls, The – Universal – $22.4M
4. Dearest – Multiple – $13.5M
5. Lucy – Multiple – $11.5M
6. Guardians Of The Galaxy – Disney – $7.8M
7. This Is Where I Leave You – Warner Bros. – $7.0M
8. Walk Among The Tombstones, A – Multiple – $6.3M
9. Teenage Mutant Ninja Turtles – Paramount – $5.4M
10. Sex Tape – Sony – $5.1M
11. Dolphin Tale 2 – Warner Bros. – $4.8M
12. No Good Deed – Sony – $4.6M
Rentrak is the entertainment and marketing industries' leading provider of worldwide consumer viewership information, measuring actual viewing behavior of movies and TV everywhere.
Photo courtesy: Sony