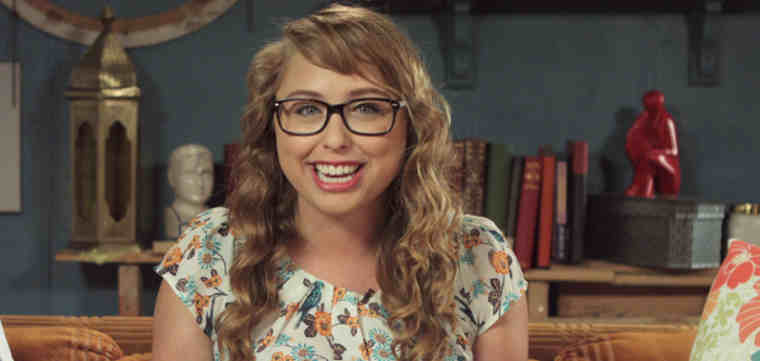 The makers of Trojan Brand Condoms and MTV released the third and final installment from its condom conversation series featuring peer sex educator and star of MTV's "Braless", Laci Green.
The video series – "Condom Tips for the Ladies", "How to Put on a Condom???" and "Talk Condoms to Me Bby" – aims to inspire the 62 percent of people who stop condom usage within two months of a new relationship to have and continue the condom conversation with their partners.
[ Does Your Sex Life Include Bondage Play? ]
With the CDC reporting 20 million new STDs occurring every year and nearly 50 percent of all pregnancies as unplanned, as well as the fact that with some STDs, such as HIV, it takes up to six months to be revealed in tests, Laci's digital series is meant to remind viewers that condoms are the only form of birth control that protects against both pregnancy and sexually transmitted infections, and are 98 percent effective at preventing unintended pregnancy when used consistently and correctly.
[ How to Enjoy Free Sex Without Using Condoms ]
"This campaign is all about arming people with the tools they need to practice safer sex. When people have information about condoms and communication, they make safer choices and lead healthier sex lives," said peer sex educator Laci Green. "These are important matters of public health and it's so awesome to work with the maker of Trojan Brand Condoms on this!"
[ Moods Condoms Rolls Out Social Media Campaign #PlayItRight ]
In the first video, "How to Put on a Condom???", Laci offers an open and honest step-by-step demo on the correct method for putting on a condom, the common mistakes people make when putting condoms on and how to do it the right way. The video stresses the importance of wearing condoms during sexual activity.
[ Porn Star Sunny Leone Sizzles in Manforce Condoms TV Ad ]
"Talk Condoms to Me Bby", the second video, reinforces the importance of having the conversation and using condoms at any stage in a relationship. The video includes role play on how to handle different scenarios for when your partner doesn't want to wear a condom and how easy it is to encourage condom use.
The third and final video released on November 10, 2015, "Condom Tips for the Ladies", stresses that women should not feel embarrassed or judged when buying or carrying condoms, and that there is no shame in being prepared and safe when it comes to sex. Laci offers tips on ways for ladies to carry and store condoms, and what lubricants go best with condoms and toys.
"We are happy to continue our partnership with MTV and Laci Green to help give people the tools they need to practice safe sex," said Bruce Weiss, VP of Marketing for Trojan Brand Condoms.
Created in collaboration with MTV's long-standing "It's Your (Sex) Life" responsible sexual health campaign, the condom conversation video series highlights the 'honeymoon' zone in a relationship – when couples are the most alive, comfortable and relaxed.
Often known as the best part of any relationship, this period of time is when condom usage tends to drop off. For this year's campaign, YouTube vlogger and peer sex educator Laci Green brought her unique style to the topic through entertaining and educational content.