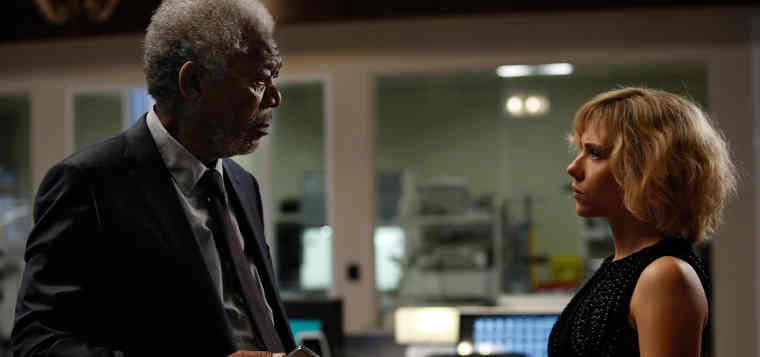 IMAX Corporation, Universal Pictures, a division of Comcast Corp., and EuropaCorp today announced that Lucy will be digitally re-mastered into the immersive IMAX format and released into IMAX theatres in select international territories starting August 8.
It is a new thriller from acclaimed filmmaker Luc Besson that stars Scarlett Johansson and Academy Award winner Morgan Freeman.
Furthering The IMAX Experience, select scenes in Lucy were captured using IMAX cameras. Those sequences filmed with the extremely high-resolution cameras will add to the explosive action and scope of the film as seen best in IMAX theaters, according to IMAX.
[ Also Read: Google Glass Banned in UK Theatres to Prevent Film Theft ]
"Luc Besson is one of the most gifted creators of on-screen heroines in cinema history, and Scarlett Johansson is a favorite of IMAX audiences around the world," said Greg Foster, CEO of IMAX Entertainment. "Besson uses IMAX cameras to capture this powerful combination, making Lucy the kind of visceral visual spectacle that our fans are looking for and providing a moviegoing experience only IMAX can deliver."
[ Also Read: Cinemark Provides Cinema Design for an All-Digital Theatre ]
"When shooting a movie, as much as possible, I try and remove the wall between the lens and the performers," said Besson. "Filming key scenes in Lucy with IMAX cameras allowed me to bring the gradual awakening that our heroine is experiencing directly to the audience. I hope that you can feel what she feels and go on this exciting journey with her as she adapts to the incredible changes to her mind and body."
Lucy is an action-thriller that examines the possibility of what one human could truly do if she unlocked 100 percent of her brain capacity and accessed the furthest reaches of her mind.
Photo courtesy: Universal Pictures