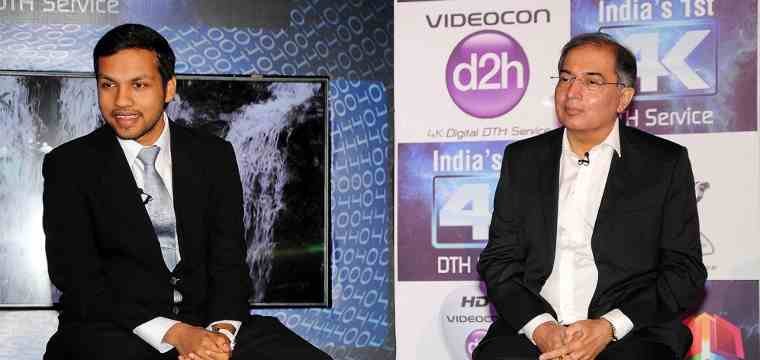 Videocon d2h, a DTH brand and India's leading DTH service, is planning to offer a new television viewing experience with the preview of 4K Ultra HD DTH services in India.
According to the company, the 4K Ultra HD (UHD) resolution comprises 3840 pixels × 2160p lines (8.3 megapixels, aspect ratio 16:9). UHD has twice the horizontal and vertical resolution and four times as many pixels overall as compared to the 1080p HDTV format.
This technology enables image clarity with fine detail, greater texture and an almost photographic emulsion of smoothness.
[ Also Read: Deliver Us from Evil Is Delivered Using Sony 4K Cameras ]
A 4K display reveals much more details, with results that can be astonishing, says the company. This provides a more immersive experience, bringing to life spacious wildlife panoramas as well as offering the most detailed action of a sports game.
According to Videocon, this 4K Ultra HD DTH service will act as a mandatory interface to receive the Ultra HD signals for your Ultra HD TVs.
[ Also Read: Sony Pictures Television to Acquire CSC Media Group ]
"4K Ultra HD is the latest innovation in viewing technology. We have successfully previewed the service today and demonstrated our capabilities," said Saurabh Dhoot, director, Videocon.
According to the company, the 4K Ultra HD DTH services will be available commercially very soon. The company made this announcement today, July 3.
Videocon d2h offers 500 Channels and Services, 27 Asli "HD" channels and services, 239 Regional Channels and Services, 130 South Channels and Services on its DTH platform.
In the picture above: Mr. Saurabh Dhoot, Director Videocon d2h and Mr. Anil Khera, CEO, VIdeocon d2h at the launch of 4K Ultra HD DTH services.