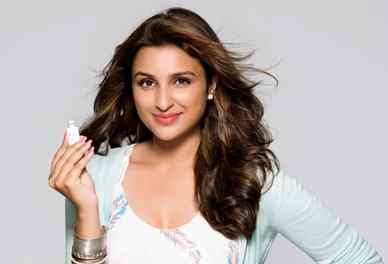 Videocon d2h, India's leading DTH service, today announced the addition of top Bollywood actress, Parineeti Chopra to the Videocon d2h family.
Parineeti will be the new face for the brand and will feature in its upcoming brand campaign that focuses on Indian values.
Through this new campaign, the brand will showcase its technologically advanced Unlimited Asli HD Recorder & the new Radio Frequency Remote with earphones which assures convenience and comfort for television viewing.
[ Also Read: Priyanka Chopra: I Can't Make You Love Me ]
"We believe Parineeti is the most appropriate choice to communicate our brand values," said Saurabh Dhoot, director, Videocon.
The campaign highlights the solution Videocon d2h will provide its customers with this new product that gives the option of Recording, Pause Live TV, rewind-forward.
[ Also Read: How to Participate in Kaun Banega Crorepati TV Show ]
"I'm very excited and privileged to be part of the Videocon d2h family," said Parineeti Chopra.
Videocon d2h currently offers 500 channels and services including 27 Asli "HD" channels and services and a host of regional channels.
Videocon d2h, the DTH arm of Videocon group, is a DTH service provider in India.