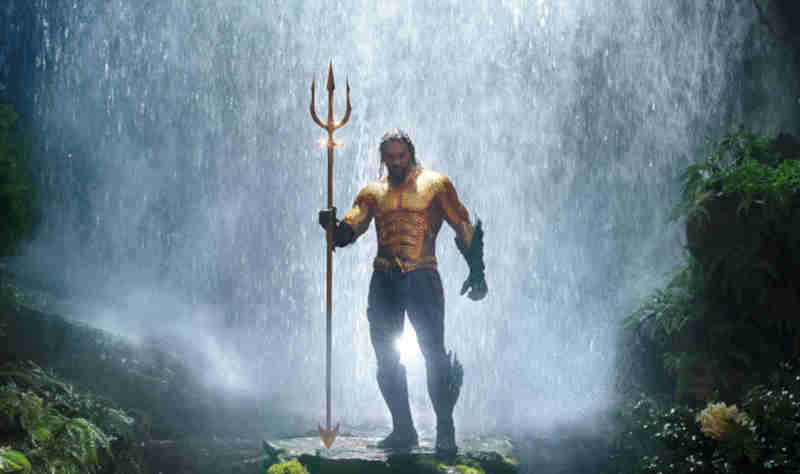 Amazon Prime members can be the first to experience the action-packed adventure in the undersea world of Atlantis. Prime members will get exclusive access to an early showing of Warner Bros. Pictures' and director James Wan's DC Super Hero feature film Aquaman.
The early showing reserved for Prime members will take place on December 15 – a week before the film is released on December 21, 2018.
Members can purchase up to 10 tickets and enjoy the movie with their family and friends at one of more than 1,000 theaters across the country including AMC, Regal, National Amusement Theaters, and ArcLight Cinemas.
Aquaman's star-studded cast includes Jason Momoa, Amber Heard, Willem Dafoe, Patrick Wilson, Dolph Lundgren, Yahya Abdul-Mateen II, Nicole Kidman, and more.
From Warner Bros. Pictures and director James Wan comes an action-packed adventure that spans the underwater world of the seven seas, Aquaman, starring Jason Momoa in the title role.
The film reveals the origin story of half-human, half-Atlantean Arthur Curry and takes him on the journey of his lifetime—one that will not only force him to face who he really is, but to discover if he is worthy of who he was born to be…a king.
Wan directs from a screenplay by David Leslie Johnson-McGoldrick and Will Beall, story by Geoff Johns & James Wan and Will Beall, based on characters created by Paul Norris and Mort Weisinger for DC.
The film is produced by Peter Safran and Rob Cowan, with Deborah Snyder, Zack Snyder, Jon Berg, Geoff Johns, and Walter Hamada serving as executive producers.
Warner Bros. Pictures Presents a Peter Safran Production, a James Wan Film, Aquaman. The film is set to hit theaters December 21st in 3D and 2D and IMAX, and will be distributed worldwide by Warner Bros. Pictures.
Photo / Video courtesy: Warner Bros. Pictures