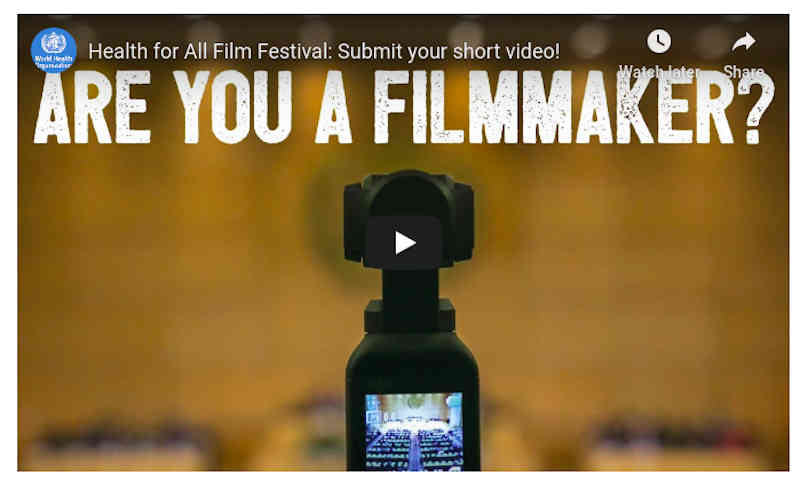 In May 2020, on the occasion of the 73rd World Health Assembly, WHO will host the first-ever Health for All Film Festival in Geneva.
The Festival aims to put storytelling power in the hands of people and seeks to showcase the role of individuals and communities as champions for health and well-being.
Filmmakers are invited to submit a short video for different categories. The first two categories (video reports and animation videos) are open to any health issue as defined in the application rules. The third category is for videos that have special focus on nurses or midwives for the International Year of the Nurse and Midwife, which will be celebrated in 2020.
Only films completed between 1 January 2017 and 30 January 2020 are eligible for this festival. Closing date for entries is 30 January 2020.
You can read the application rules to ensure your video meets the criteria.