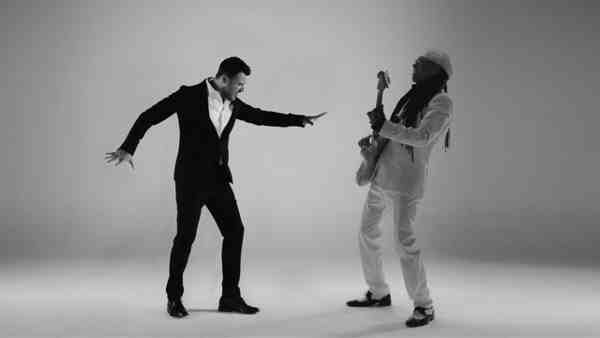 International pop star Emin has joined forces with multi-Grammy award winning music legend Nile Rodgers for the new single "Boomerang" (Saffron / Warner / ADA) released Friday.
The single, produced and co-written with Danish writer / producer Cutfather and his team, premiered in the UK earlier this month on BBC Radio 2. The track has also debuted at #3 in the Music Week UK's Pop Club Chart.
The music video for "Boomerang" was premiered worldwide by Yahoo on Thursday.
Emin says having Nile Rodgers perform on the song is a dream come true: "I've admired Nile's music for years. He's played on and produced so many hit records — not least one of my favorites, Daft Punk's 'Get Lucky.' I feel totally privileged to have him on my new single."
Emin will kick off promotion for the new single, and his current album More Amor, by joining UK supergroup Take That for a series of European arena shows on the next stage of their world tour next month. Tour cities include: Munich, Oct 5; Amsterdam, Oct 7; Berlin, Oct 8; Zurich, Oct 12; and Milan, Oct 13.
Emin is one of Russia's top music performers, having recently won that country's equivalent of a Grammy and MTV Award as well as a 2014 World Music Award. He divides his time between Moscow, London and New York City.